Advocacy & Peace-building
We champion the vulnerable and persecuted, promoting the needs of all minorities. We work across religious and sectarian boundaries encouraging and enabling peace-building.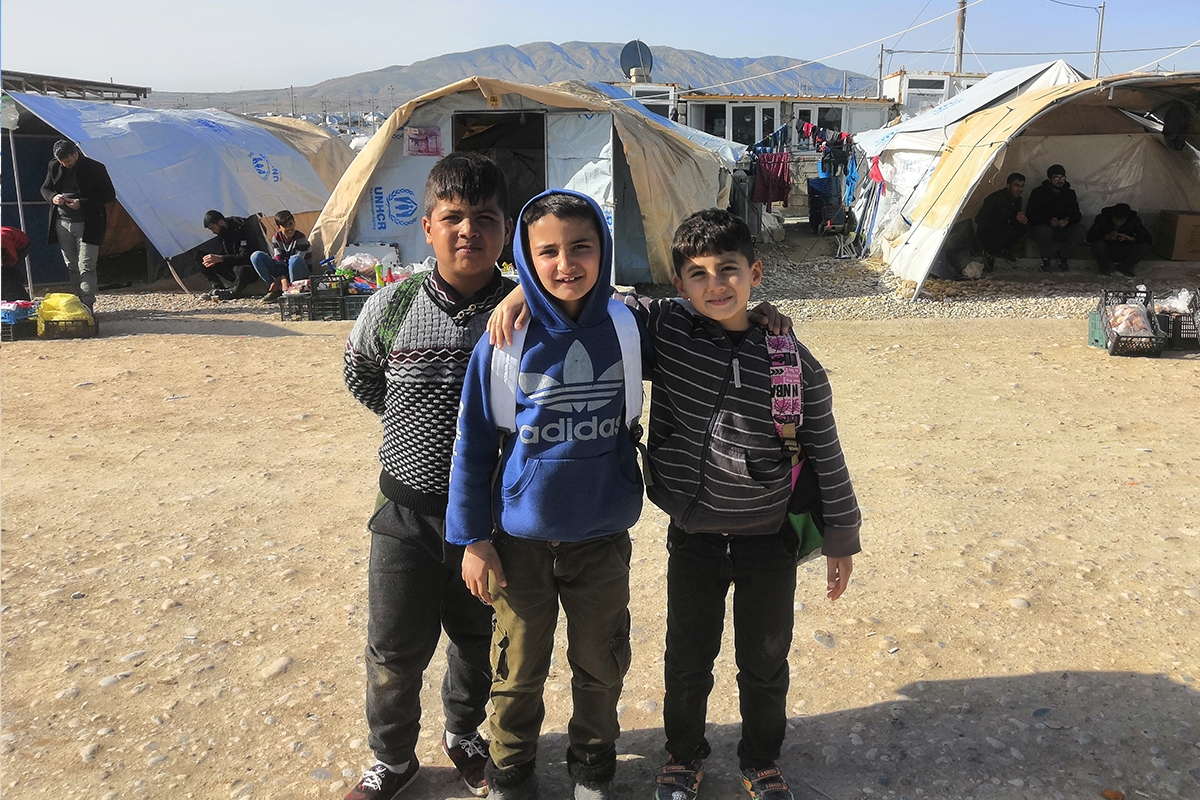 Over 1 Million
Christians fled Iraq since 2003
5,000 Yazidi men
massacred by ISIS in August 2014 (U.N.)
765,208 Iraqi children
lost one or both parents since 2003 (Unicef)
Mosaic Middle East work with people of all beliefs, with a particular emphasis on adherents to Christianity which is at existential risk in the Middle East. Our specialist team speak up for the persecuted and promote the needs of the most vulnerable, including women and children. We fund programmes of development which enhance the cause of reconciliation and peace-building across religious, sectarian and racial divides.
Since 2003 over 1 million Christians have fled Iraq, reducing the size of the Christian population by nearly 80% and added to the wider state destabilisation. Of the 120,000 Christians who fled the Nineveh Plain alone, only 17,000 have returned due to a lack of jobs and security.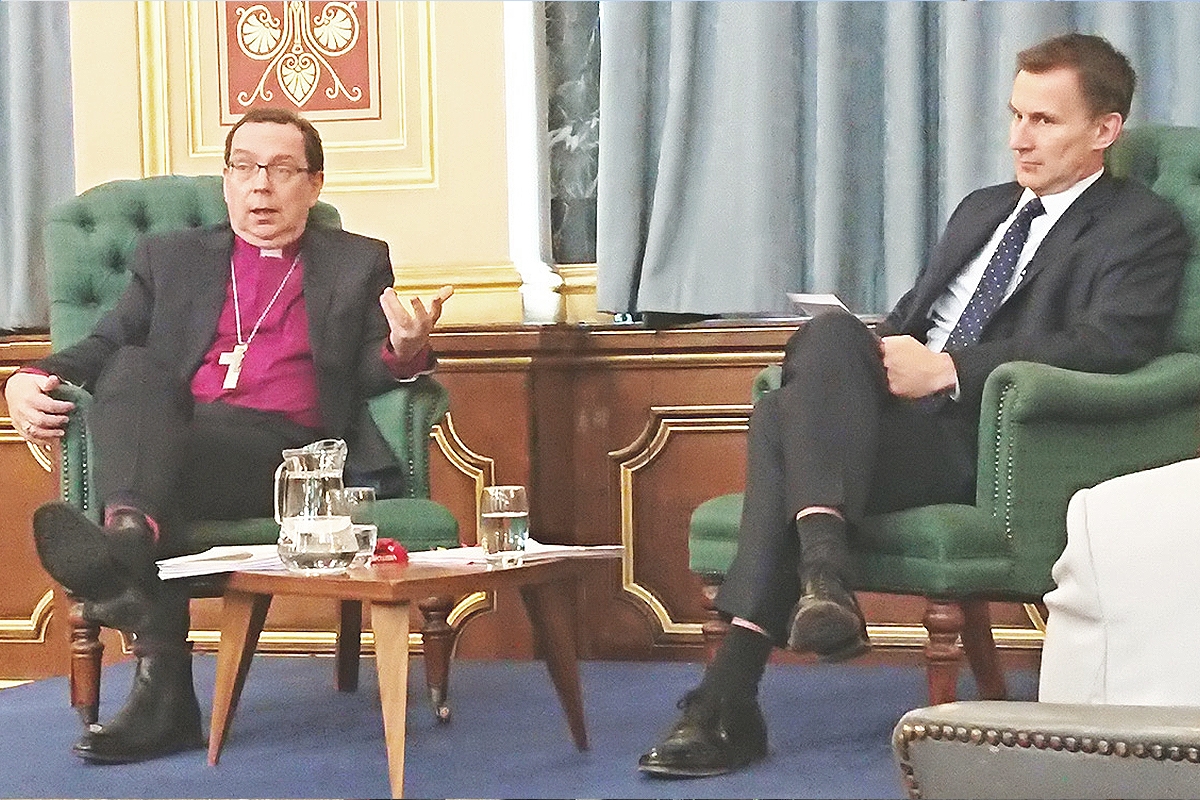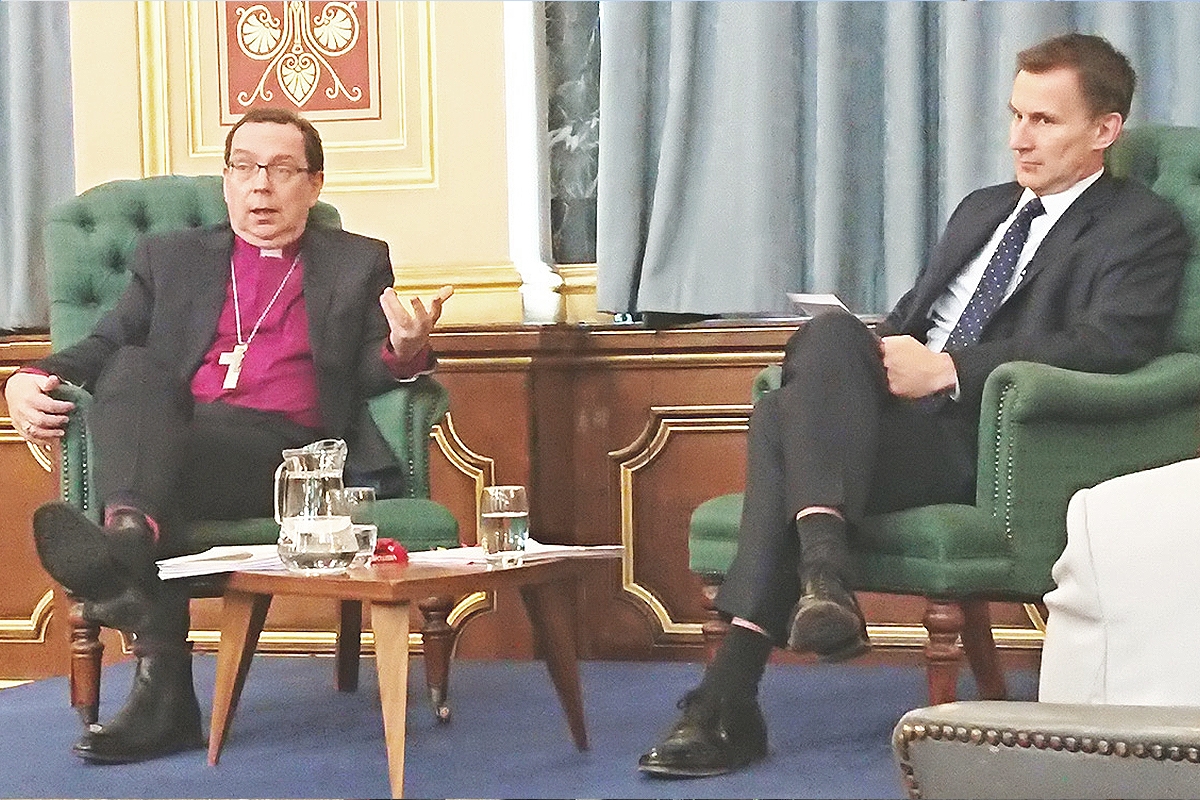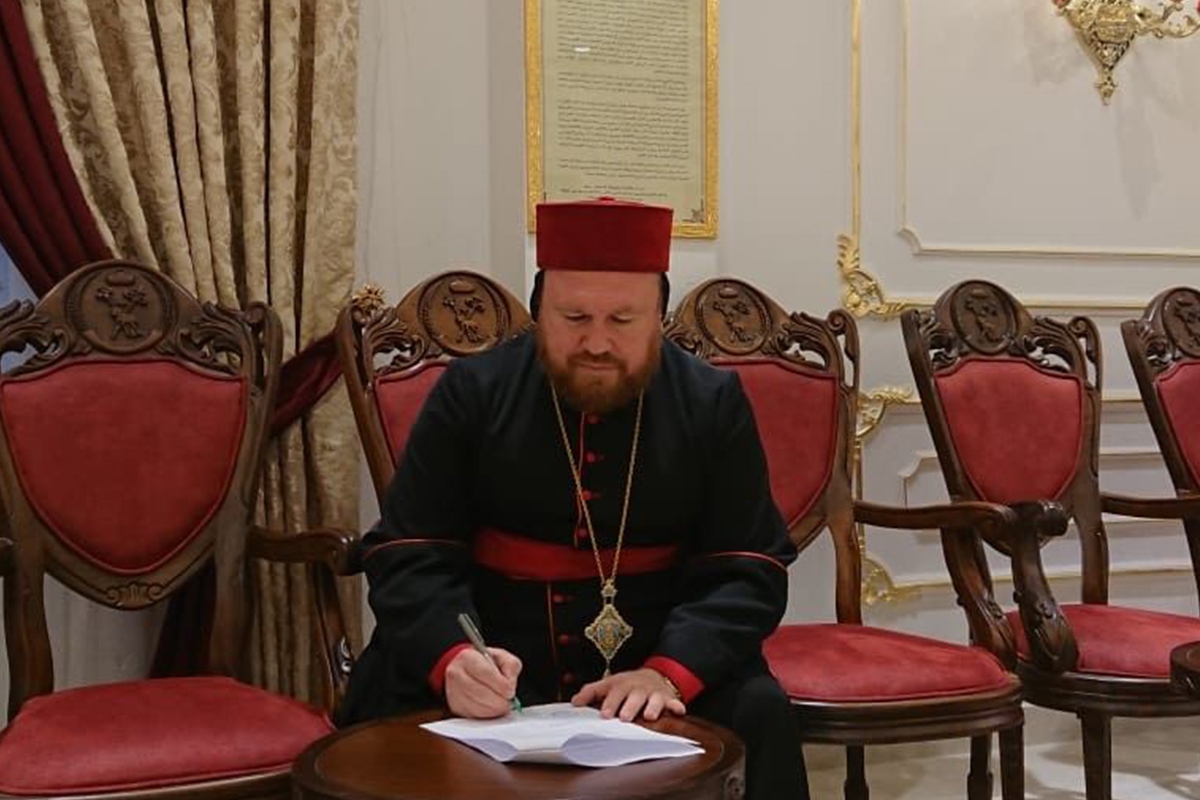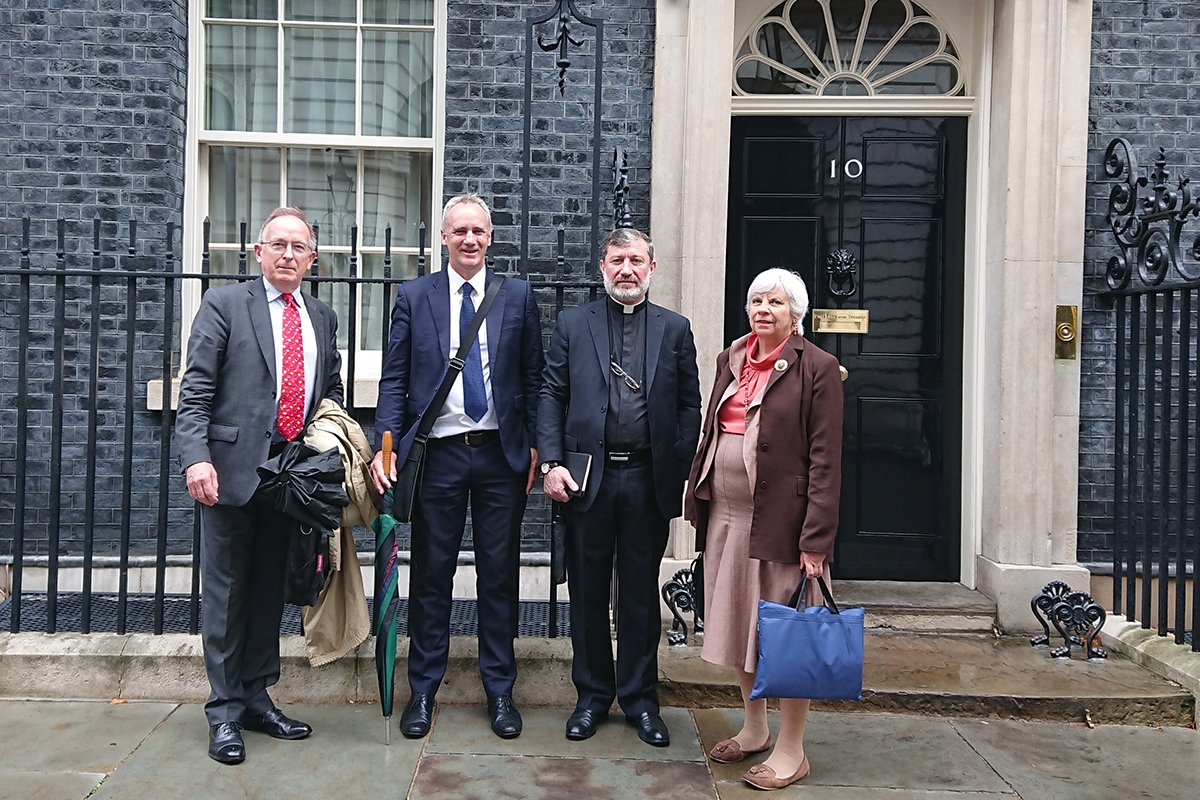 We Challenge
We challenge governments
Our Advocacy focus is to challenge the UK and other governments to understand the ongoing impact of ISIS on vulnerable minorities in both Iraq and Jordan. We support the ongoing peace-building and reconciliation work of the Rev'd. Canon Faez Jirjees in Baghdad.

Mosaic Middle East contributed vital data to the Bishop of Truro's Independent Review into Support for Persecuted Christians Worldwide. We provided input to the report from surveys completed by the leaders of the two largest Iraqi churches, Archbishop of Erbil, Bashar Matti Warda of the Chaldean Catholic Church and the Archbishop of Mosul and Kirkuk, Mar Nicodemus Daoud Sharaf of the Syriac Orthodox Church. Rev'd. Canon Faez Jirjees representing the Anglican Church in Baghdad also provided evidence. All the evidence we gathered was presented by our team, in person, to the review panel.

There are two major barriers to recovery in Iraq and the hopeful return of refugees:
Inadequate Security
Lack of Employment
The greatest criticism expressed by our church partners was the lack of British Government aid support. Recommendations in the FCO's final report referred to this issue, which has been blamed on 'faith-blindness'. This is where aid is given to refugees according to perceived material need based on 'vulnerability', but effectively ignores issues of religious persecution.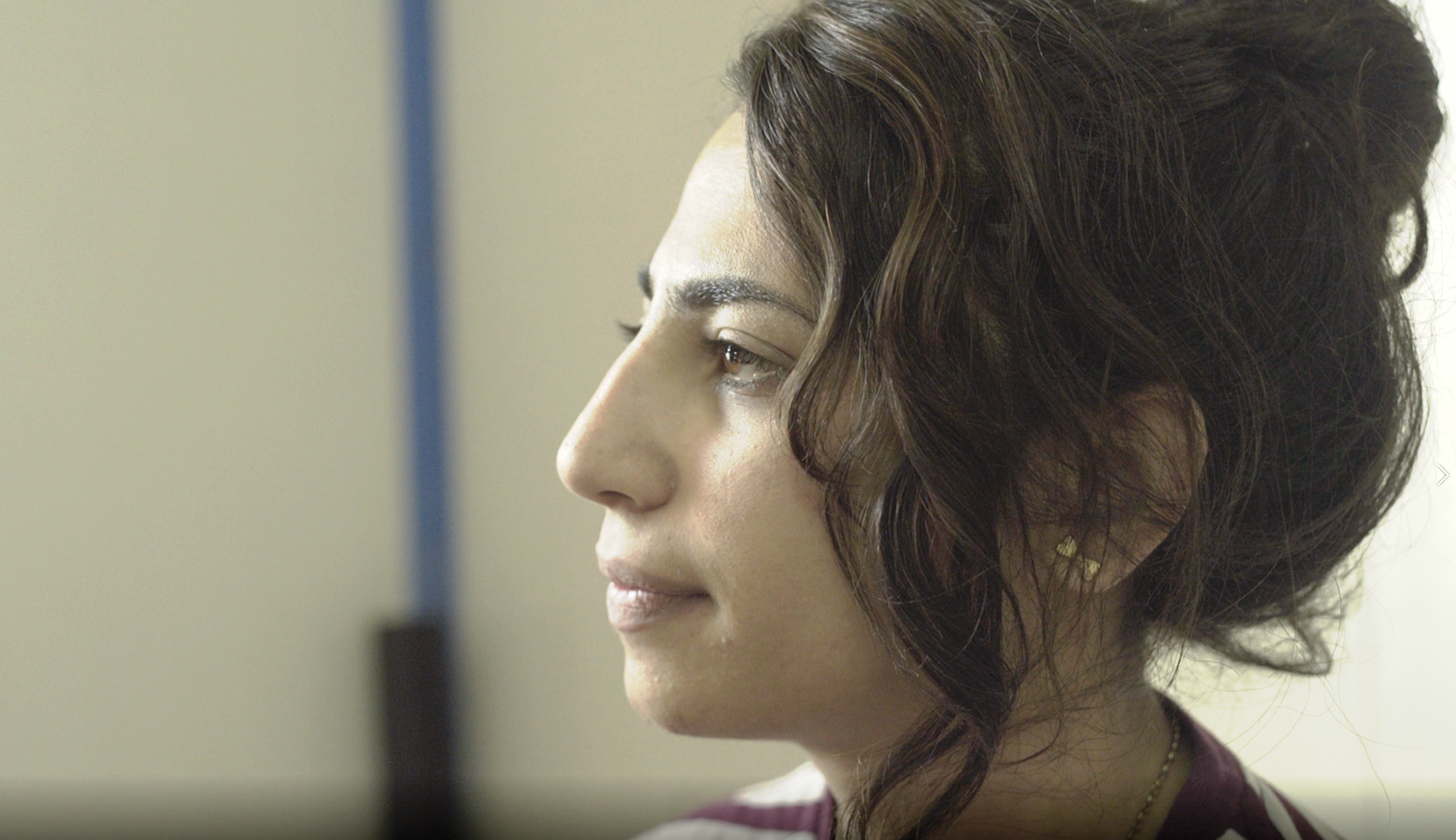 Jasmine's Story
Our hope is just to live peacefully
Jasmine and her family are still living at the Virgin Mary refugee camp. Jasmine is the main breadwinner for her family, as her father has passed away. We caught up with her recently, through the team on the ground in Baghdad:
"2020 is a year of poverty. The curfew conditions didn't even allow aid into the camp. Our hope is just to live peacefully. We're so tired of living in a portacabin where there is no privacy" Jasmine continued.
"I think the world sees us as aid dependents, but we are not, We just don't have opportunities to make our own living. So my message to the people in the UK is to help us to have improved circumstances". Originally from northern Iraq, she was forced to flee. Click the button below to read her full story: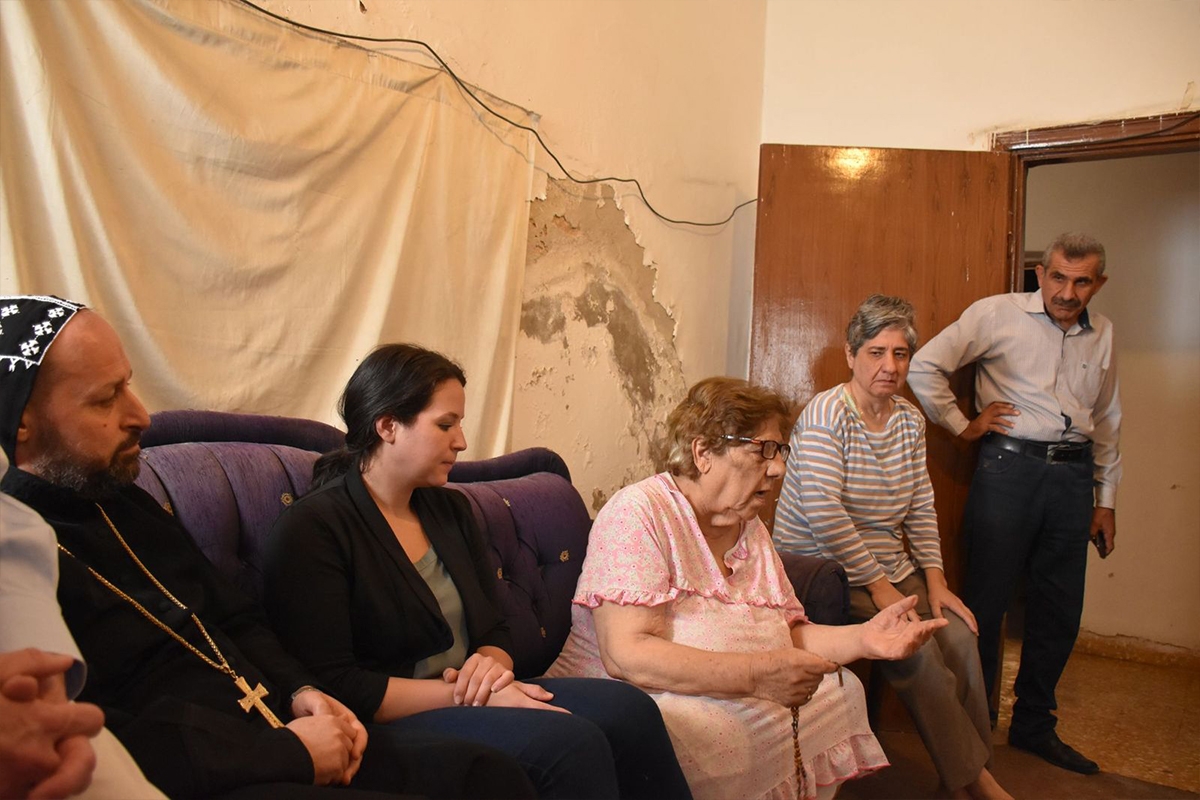 We listen
We listen to the vulnerable and persecuted
Over the three years since 2017, we have listened to scores of heart-rending accounts from refugees who fled the murderous army of ISIS. Mosaic Middle East wants to tell their story.

Our approach is based on the following principles:
Listening builds empathy.
We learn from those we seek to support.
Being heard is therapeutic for the traumatised.
Church leaders estimated that between 100,000 and 160,000 Christians fled Mosul and its surrounding villages in the summer of 2014, abandoning their homes and possessions. Many were deeply traumatised; witnessing murder, harrowing treatment and sexual violence. Thousands travelled to Jordan, Lebanon or other countries to join existing Christian communities. 
Although Christians make up 1% of Iraq's population, they number 40% of the refugees now living in nearby countries (data: UN High Commissioner for Refugees).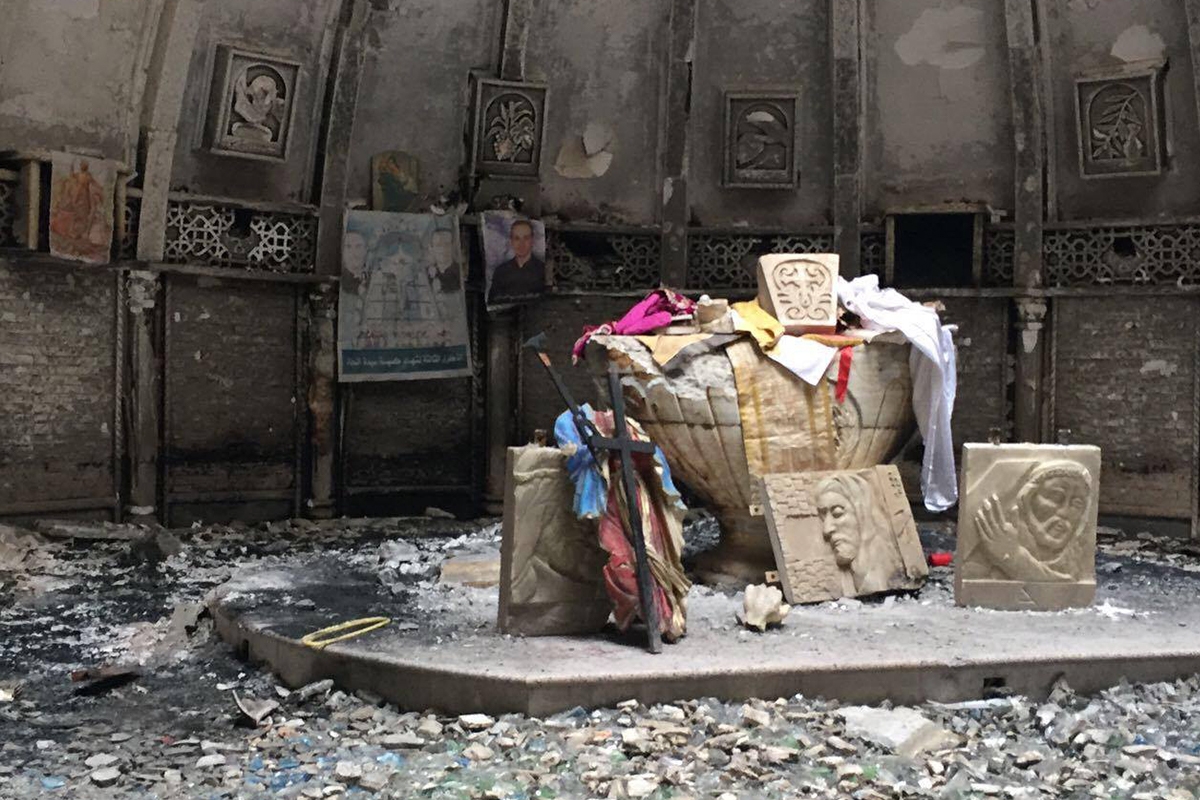 we act
We shine a spotlight on persecution
Mosaic Middle East shine a spotlight on the persecution of Christians and other minorities in Iraq. We work in partnership with organisations sharing this objective.

The threat of renewed conflict remains current given the failure to secure a pluralist Iraq. In the north, Iranian-backed Shia militias dominate some areas. Worse still, there are signs of the re-emergence of ISIS.

Christian Iraqi refugees are still arriving in Jordan, many of whom are cared for by Mosaic Middle East church partners. Despite being registered with the UNHCR, refugees are not allowed to work. We advocate and we also act by providing practical support:
In Baghdad we fund the wonderful ministry of St George's Church supporting the victims of sectarian violence and alleviating the needs of displaced people of all faiths.

In the north of Iraq we are helping those who have remained despite the huge challenges they faced during and after the ISIS conflict. Here we provide

emergency relief

 and

employment projects

.

In neighbouring Jordan, we care for those forced to flee through providing vital food relief and through our empowering

Olive Tree Community Centres

.
Endorsement
Rt Hon. Alistair Burt MP, Former Minister of State for the Middle East
"I would like to thank you for the excellent work that the Foundation for Relief and Reconciliation is doing to engage with and support minority communities within Iraq. The 'Voices of Iraq' project is an encouraging example of such work, raising an important spotlight on this issue by highlighting the challenges that individuals from minority groups face on a daily basis. The UK remains firmly committed to protecting ethnic and religious minorities, and we believe religious freedom is not just an important right in itself, but a vital foundation for building a stable and prosperous society."

-  Rt Hon. Alistair Burt MP, Former Minister of State for the Middle East and North Africa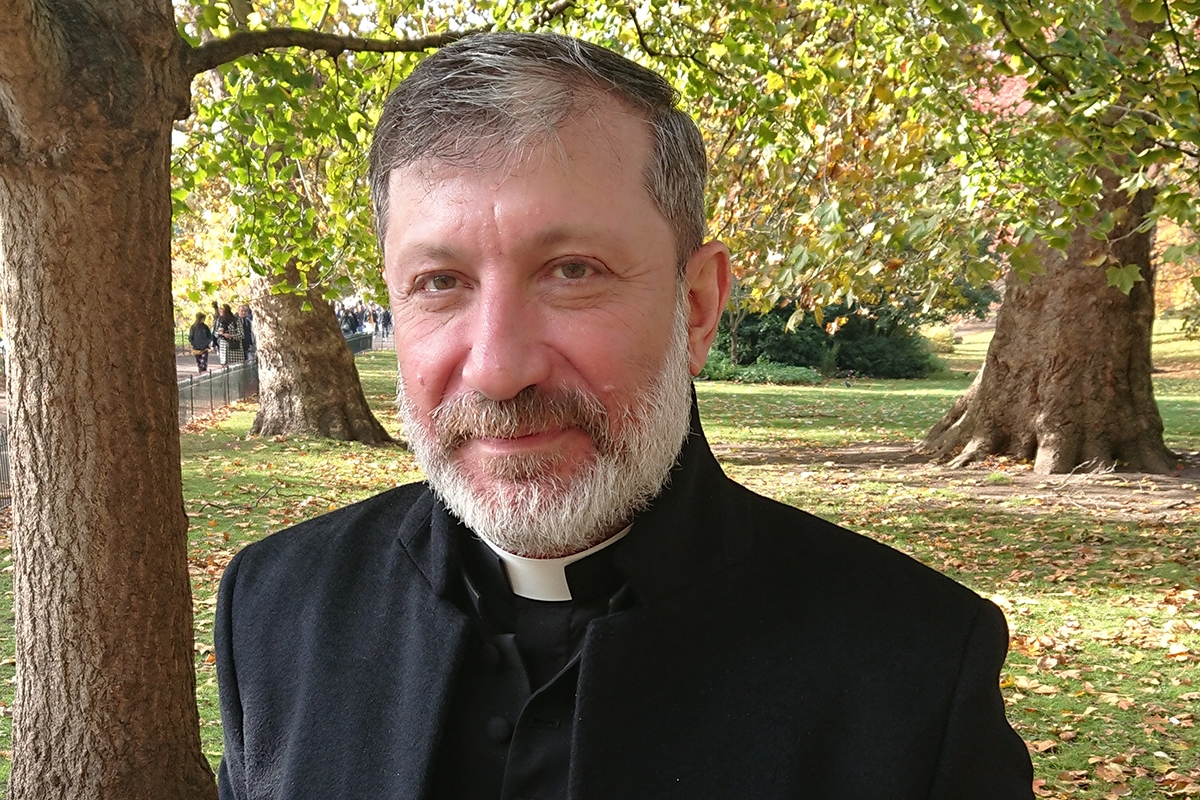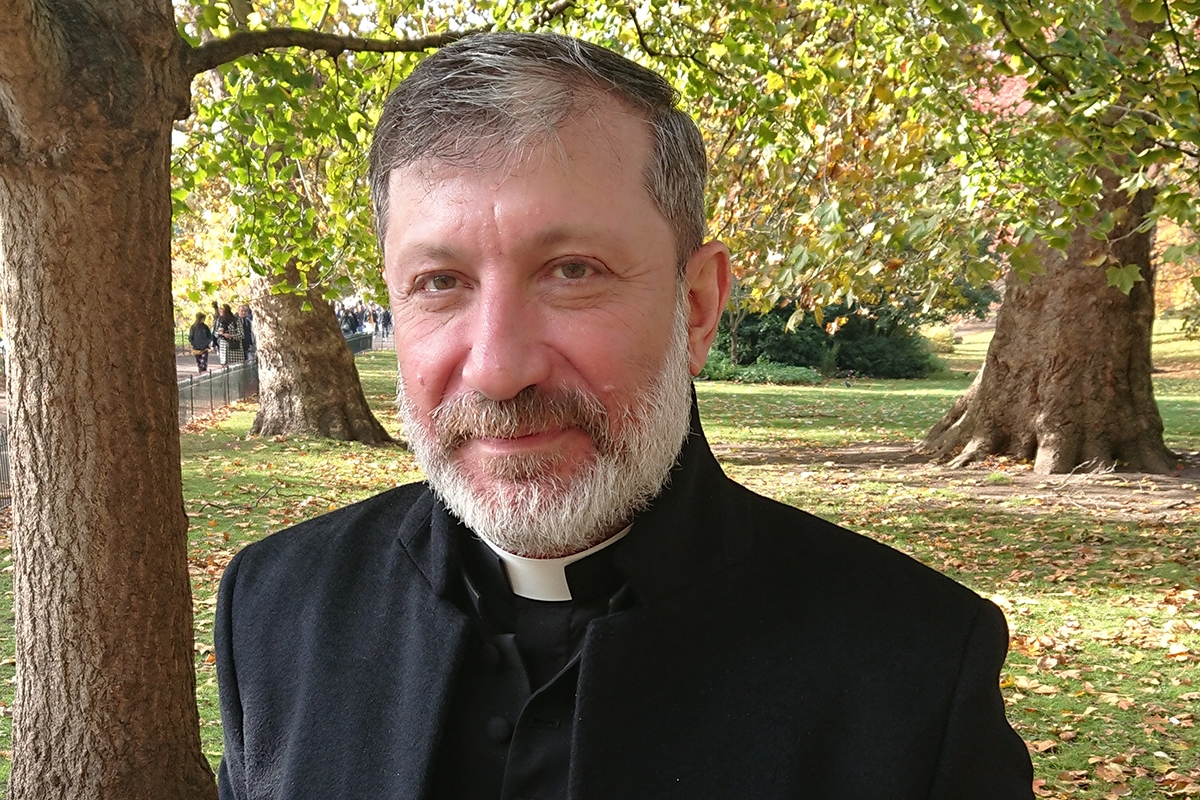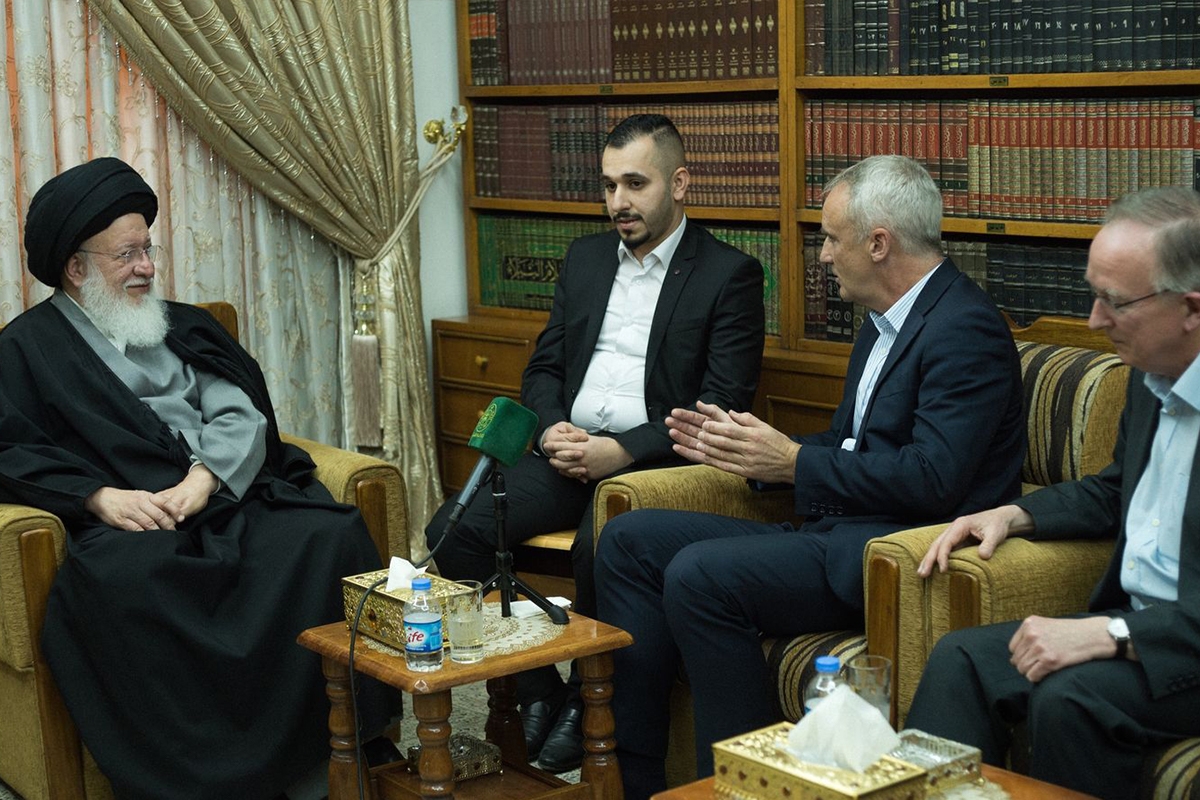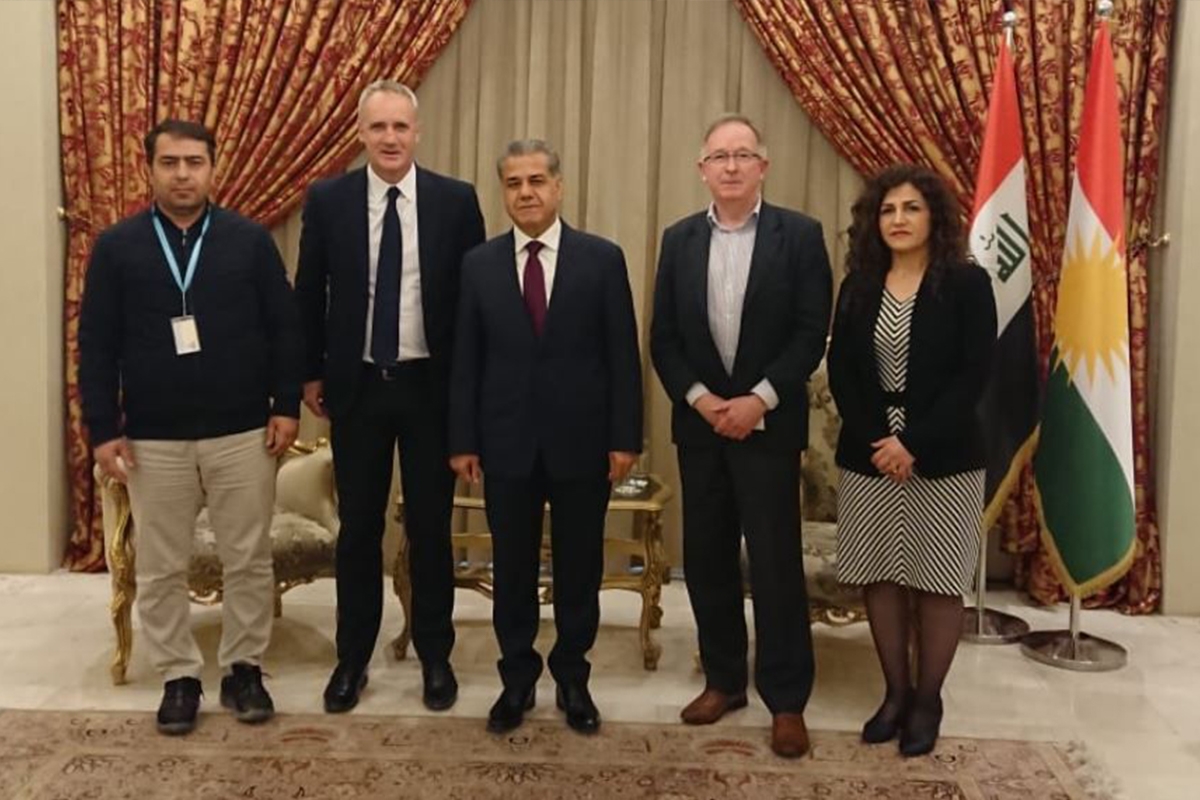 Peace-building
We work with political and religious leaders in the Middle East and the UK
In 2019, Mosaic Middle East arranged meetings for Rev'd. Canon Faez Jirjees at No. 10 Downing Street and with Lord Ahmad of the Foreign Office. We met Jonathan Hellewell, Head of the Civil Society Unit and the PM's Special Adviser on Faith and Communities. He wanted to hear about the plight of Christians, Yazidis and other persecuted minorities in Iraq. This was the first time an Iraqi Anglican had been invited to Number 10. Faez's message was well received.

Mosaic Middle East enhances the cause of reconciliation and peace-building with leaders of all faiths, finding common ground. We work with politicians and international bodies such as the UN. In 2019 our new Iraq Programme Manager Abdulrahman Mohammed established an office in Erbil, Kurdistan. He has excellent relationships with Iraqi NGOs and leading political figures in the Kurdistan Regional Government. In Autumn 2019 our Trustee Christopher Segar met with the President of Kurdistan, Nechirvan Barzani.

In the UK, Mosaic Middle East are members of the All Party Parliamentary Group for the International Freedom of Religion or Belief (FoRB APPG) and the UK FoRB forum. We are developing a pioneering new programme to advocate for Iraqi refugees in Jordan. It's a new stream of support and information for those seeking access to healthcare, education and other assistance. It will also help those seeking asylum or migration to other countries.
endorsement
Rev'd. David Fischler, Chairman, Iraqi Christian Relief Council (ICRC)
"This (Voices of Iraq) film is a wake-up call to the West. We must help those who are trying to keep alive the Body of Christ in one of its most ancient homelands. I'm the chairman of the board of directors of the Iraqi Christian Relief Council, and I strongly and urgently endorse Mosaic Middle East's message."

- Rev'd. David Fischler, Chairman, Iraqi Christian Relief Council (ICRC)
Take Action
Ways to support this vital advocacy work