Jasmine
A Christian refugee from Karamles, northern Iraq
How one young woman's life was turned upside-down.
Voices of Iraq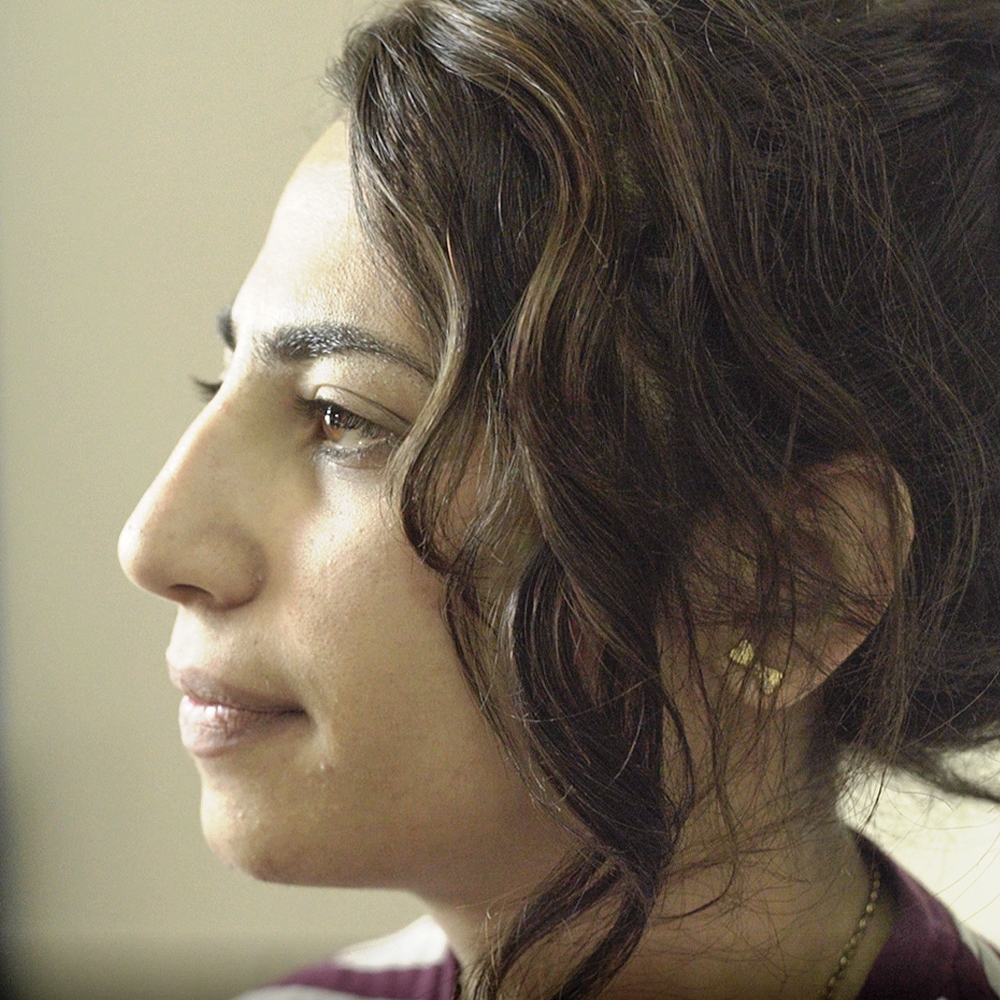 Jasmine lives in The Virgin Mary Refugee Camp in Baghdad. Before that she lived in a Christian village in northern Iraq called Karamles. ISIS arrived in Karamles just after midnight.
Jasmine, her sisters and her widowed mother left in a hurry with few possessions: "It was late and we were terrified. This is the first time we had experienced this sort of thing."
A bus from the local church drove them down the highway, dropping them off in the middle of the road. It was pitch black. From there, they walked for twelve hours through the night and early morning. Jasmine tells us there were many people on the road: "There were pregnant women and small children. It was tough for them to walk so far." She smiles as she talks but it is clearly a painful memory.
When ISIS left Karamles, Jasmine and her family went back to the village: "Everything in our house was destroyed. It was terrible." She and her sisters are safe in the refugee camp but Jasmine is clear about her future: "I don't want to live in a refugee camp forever." Remarkably, she doesn't feel angry; she tells us she feels sad. She is also practical. Before she and her family can go back to their home, there must be security: "We must feel safe."
As the interview comes to an end, Jasmine tells us what she misses most is hanging out in her house with her family and friends. Most of her friends from the village are in different countries now. Jasmine says she speaks to them on the phone occasionally but not very often. "Things are different now" she says.
Sponsor a Refugee like Jasmine
Sponsor a refugee today for £25 a month and help change an entire community
Donate Now
See what happened to Jasmine in part two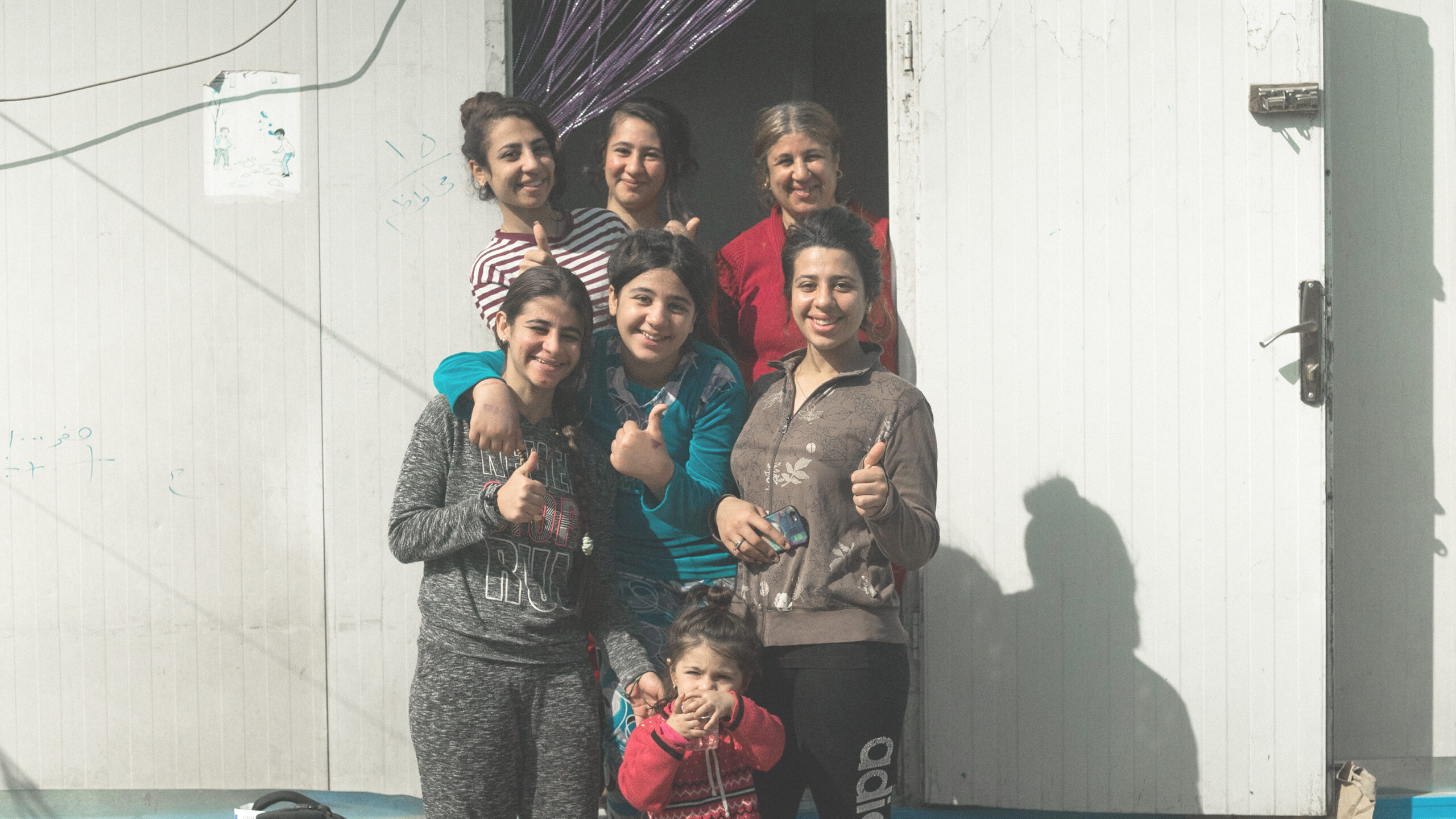 Jasmine and her family are still living at the Virgin Mary refugee camp. Just recently she has secured a new job locally. Jasmine is the main breadwinner for her family, as her father has passed away.
"2020 is a year of poverty. The curfew conditions didn't even allow aid into the camp. Also visitors were prohibited from the camp, even if it they were bringing aid"
Our hope is just to live peacefully. We're so tired of living in a portacabin where there is no privacy" Jasmine continued." I think the world see us as aid dependents, but we are not, We just don't have opportunities to make our own living. So my message to the people in the UK is to help us to have improved circumstances".
Find out more about Sponsor a Refugee
Sponsorship is a unique relationship that brings real hope, help and healing to refugees in the Middle East in a tangible and long-lasting way.
Sponsor a Refugee Page