Meet Pastor Zaki
Opened fourteen years ago, The Nazarene Church in the Gardens area of Amman is the only church in the area. It is the result of the vision God placed on the heart of Pastor Zaki Kopti.
Then in 2015, a man came to see Pastor Zaki saying, "I want to give you money for the refugees." Zaki replied, "There are no refugees here" and sent him away. Later, Zaki was reading his Bible and God convicted him through these words from Leviticus:
'When a foreigner resides among you in your land, do not mistreat them. The foreigner residing among you must be treated as your native-born. Love them as yourself.'
His eyes were opened to the plight of the refugees in Jordan. Pastor Zaki responded to the call from God to relieve the suffering of Iraqi Christian refugees.
"We had a vision to start something here," says Zaki. "We rented a house; we opened our doors and we started inviting Iraqis."
With our support, Zaki set up a centre for 300 refugee families, including 200 children. These families had feld from the terror of ISIS in Iraq. They now have a safe place to work through their pain. The church distributes food relief to the families, paid for by Mosaic Middle East. In the centre the children and young people can take part in therapeutic activities including art and music. Education classes including English, sewing, music and computers are provided. There is even a small gym for the women.
In Jordan we have noticed an increased need for trauma healing among the refugees. Their wounds are rooted in the past and continue to cause physical, emotional and mental distress. Christian compassion is working in practical ways to enable the restoration of damaged souls.
Pastor Zaki says, "As the Body of Christ, we are Ambassadors to show His love for others. This is the beauty of the Body of Christ – we work together for His glory."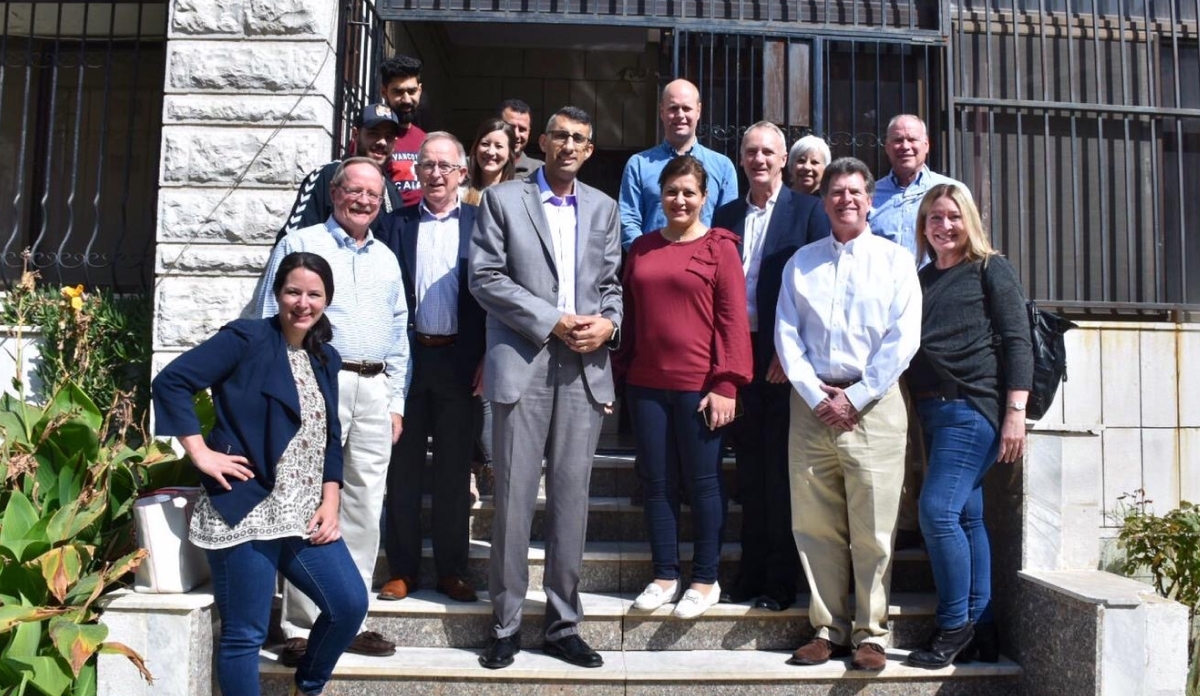 Mosaic Middle East has the privilege of working with churches in Iraq and Jordan who responded with Christian compassion to the plight of refugees. Whether it is those who fled to Jordan, or the families who want to return to the Nineveh Plain to rebuild their lives, we aim to bring them hope, help and healing. We can, of course, only do this with your help. Through your prayers and your generosity, we can help transform the lives of thousands of Christian refugees.
Please remember Pastor Zaki in your prayers this Easter.
You can hear more from our partners in Iraq and Jordan in the Easter edition of our Restore magazine. To receive your copy, please contact
[email protected]
Can you help to support our work?
Our donations page has lots of examples showing how small and large donations can change lives.
Donate Page