Feda & Karmeen
Sisters with a dream to spread hope
Hope emerges from the trauma as two young sisters have a dream to help others
Olive Tree Centre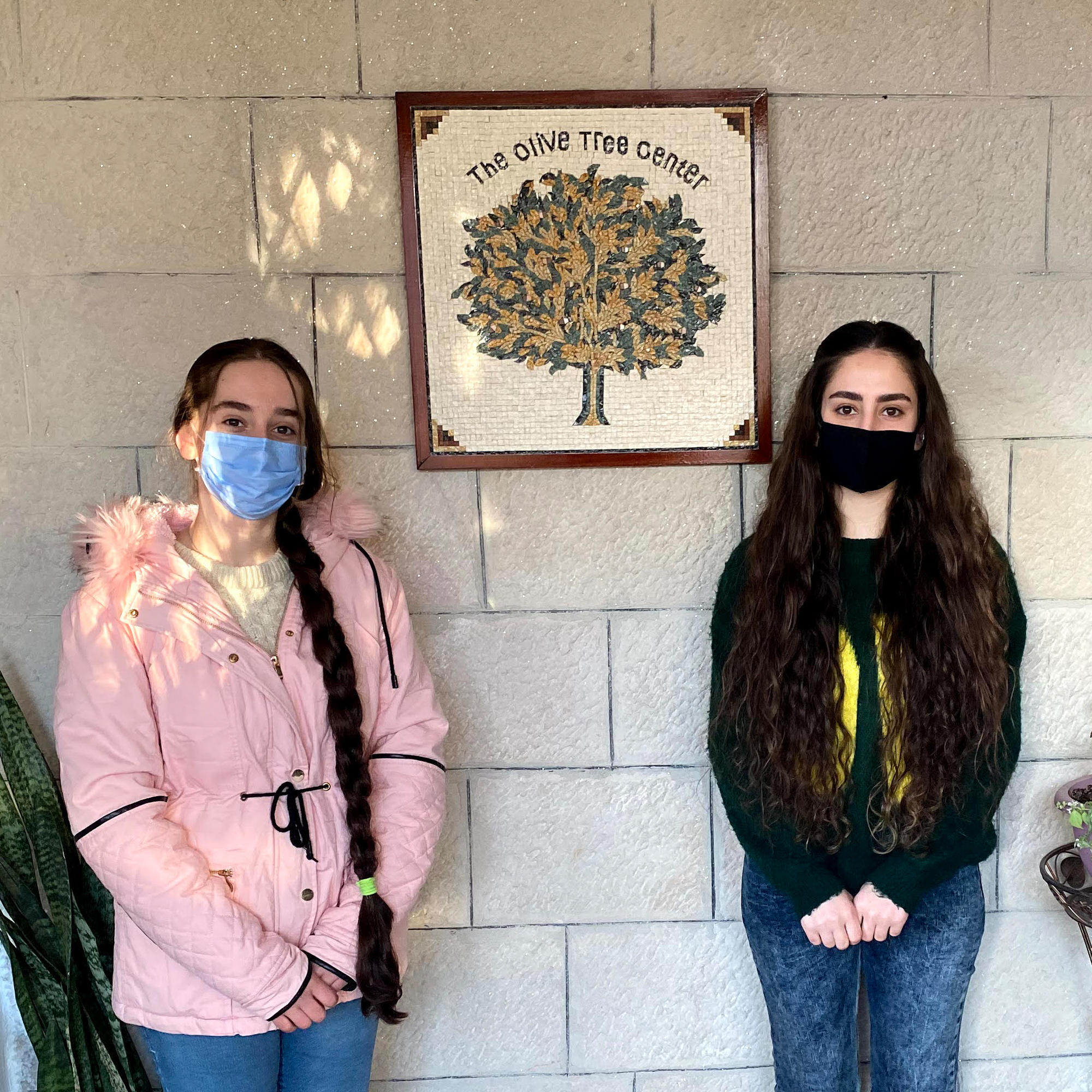 Sisters Feda (19) and Karmeen (18) fled Iraq as young teenagers, frightened, not knowing what would happen to them and their family.
The sisters lived in Qaraqosh with their parents and brother. "Life in Qaraqosh before ISIS was perfect," said Karmeen, "we had a home and everything we wanted. Then ISIS came and everything was destroyed." Frightened, in the middle of the night, the sisters fled with their parents and brother and ended up in the Kurdistan town of Erbil. Here they found refuge in a caravan belonging to a church. Life there was very hard, and her parents made the difficult decision to leave Iraq and try to build a life and future for their children in Jordan.
Whilst they are safe in Jordan, they still face hardships. Iraqi refugees are not permitted to work in Jordan, so Feda, Karmeen and their family have to rely on the little help they can get from charities and churches. This is heart-breaking for their father who, Feda told us was a famous carpenter in Iraq, but who is now unable to provide for his family.
"Jordan is expensive, and the Jordanian government does not help Iraqi Christian refugees," said Feda.
Mosaic Middle East, through the Olive Tree Centre in Madaba, provides the family with food coupons, help with rent, therapeutic activities and opportunities to learn new skills.
"I love the Olive Tree Centre – it is like our home," says Karmeen. "Here, all the Iraqi people can meet together and celebrate our culture with dancing, music and food. When we are at the Olive Tree Centre, we forget our pain."
Feda and Karmeen are an active part of the Olive Tree Centre community, taking part in English classes and music lessons. "I enjoy being part of the Olive Tree Centre,' said Karmeen. "The centre helps me to improve my skills in English and to learn the guitar."
Despite the trauma they have endured, these young sisters are passionate about helping others in need. "There are so many people in the world who are hungry and need help, especially children and teenagers," said Feda, "I feel what they feel because I have lived the same."
During the Coronavirus lockdowns in 2020, Feda, Karmeen and other young women from the Olive Tree Centre in Madaba started an online support group. 'The Hope' group helped young people to stay connected and helped them to cope with feelings of isolation and anxiety during the pandemic. "We want to give hope to children and other young people and help them to never give up," said Feda.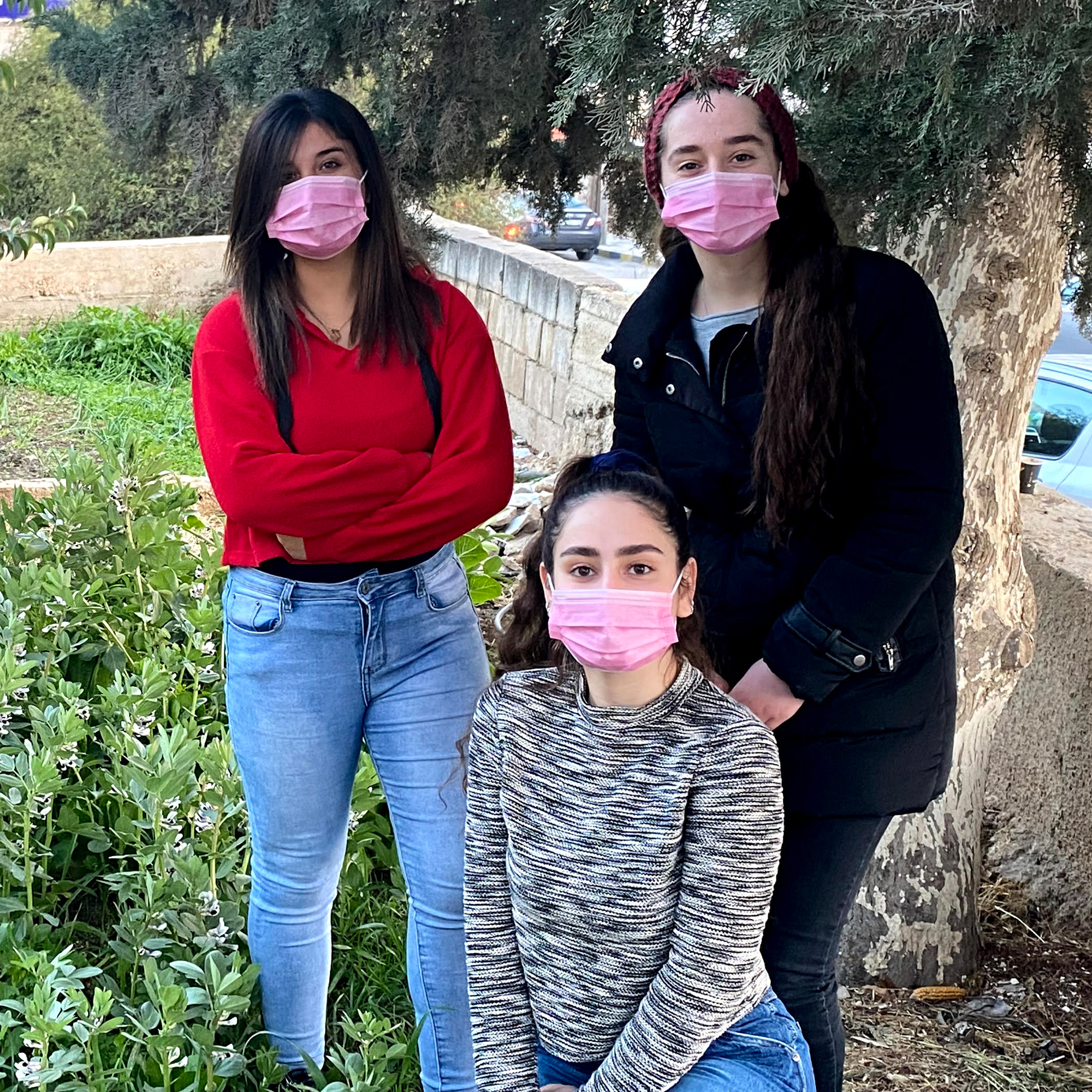 These young sisters are determined to never give up pursuing their dreams, no matter how hard life is as a refugee. Both have ambitions to go to university and to build a new future for themselves and their families. "I dream to start a new life in Australia and to study to become a Pharmacist," said Feda. "I want to live in peace in a country that gives us support to make our dreams come true." Karmeen has big dreams too… "I dream about an Iraq that is a safe place for all people to live. One day I hope to go to University and be a successful lawyer."
At their tender age, these sisters have big dreams for themselves. They also have faith and hope for the future, despite the trauma they have endured. "I want young people to remember that even though our hearts are broken, we always smile," said Feda. "Always there is hope, always there is a reason to smile."
When asked what they would like to say to the people in the UK and around the world that help them, they said "When we ask for help, Mosaic Middle East does everything they can to encourage us and to support us. I will never forget the people who have helped us. We thank God for you, and we pray for you."