The Ramoun Family
An Iraqi widow now in Jordan
Um Peter and her daughters refused to give up
Voices of Iraq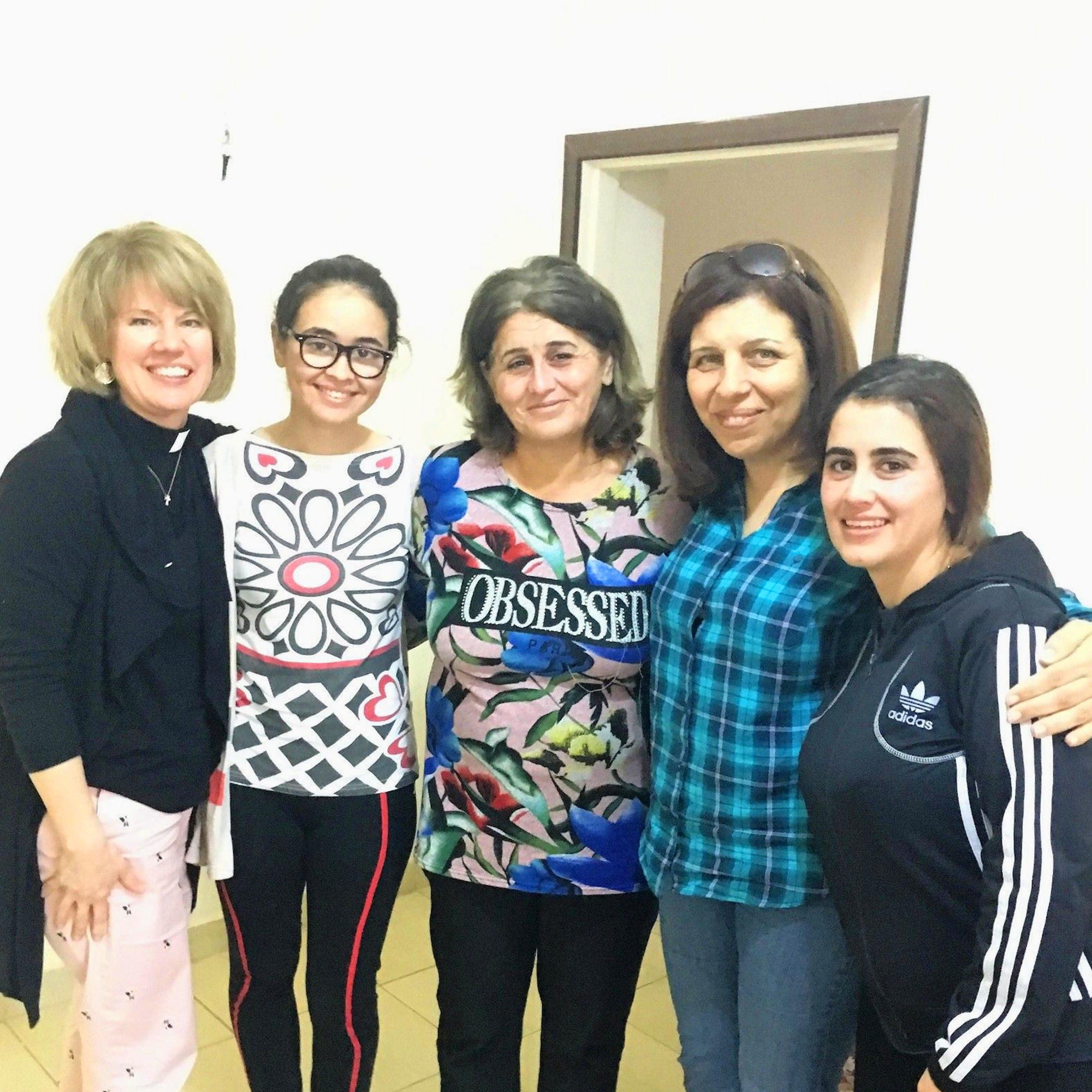 Helena Scott, our Country Director in Jordan shared the Ramoun family story:
'Resilience' is the adjective I use to describe the refugees we are supporting. I am very impressed with the resilience of the women in particular. Regardless of age or background, the Iraqi women I meet in Jordan share one thing in common - they are the thread that holds the fabric of their families together. They have been uprooted and have suffered abuse that often tragically comes with being displaced. But they are doing everything they can to make sure their children have a future to look forward to. They refuse to allow the tragedies of the past to define them.
The Ramoun family includes three incredibly strong and humble women: Um Peter ("Mother of Peter") and her daughters Raneen (25) and Hanin (15). For the Ramouns, tragedy struck long before ISIS. In the aftermath of Saddam's fall from power, Um Peter's husband was desperately searching for a job in Baghdad. One day he did not return home - the family think he was murdered. Fearing for their lives, the family moved to Qaraqosh, a Christian town in the north of Iraq. There, Um Peter worked as a cleaner trying to make ends meet.
When ISIS took control of Qaraqosh, the family fled to Erbil where they lived in the garden of a Church. After three months sleeping outside, they moved into a cramped refugee housing unit which had no door. Um Peter was constantly worried about the safety of her daughters. There were terrible rumours of rape and sexual assault. During this time, her two sons made their way to Germany in search of a better life. Um Peter did not hear from them or know if they had survived the dangerous boat journey until a year after their departure. After the hardship and setbacks in Erbil, Um Peter and her daughters made their way to Jordan.
Your sponsorship will help refugees like the Ramoun family
Sponsor a refugee today for £25 a month and help change an entire community
Donate Now
Um Peter is in poor health but she is committed to protecting her daughters and making sure they have a better future. She feels safe in Jordan but doesn't have money for basic needs. Raneen, the eldest daughter, experiences panic attacks. Hanin, the youngest daughter, is studying hard in the hope of a better life. Hanin has faulty prescription glasses which are held together by tape - they cannot afford to buy her a new pair. However, they have a roof over their heads and food packages which we provide. Life is still very tough and the future is uncertain but they refuse to give up. They believe there is still hope.