Amira Aqrawi
Headteacher at the Syrian Orthodox kindergarten in Erbil
A Christian headteacher finds new purpose running a Kindergarten for refugee children.
Voices of Iraq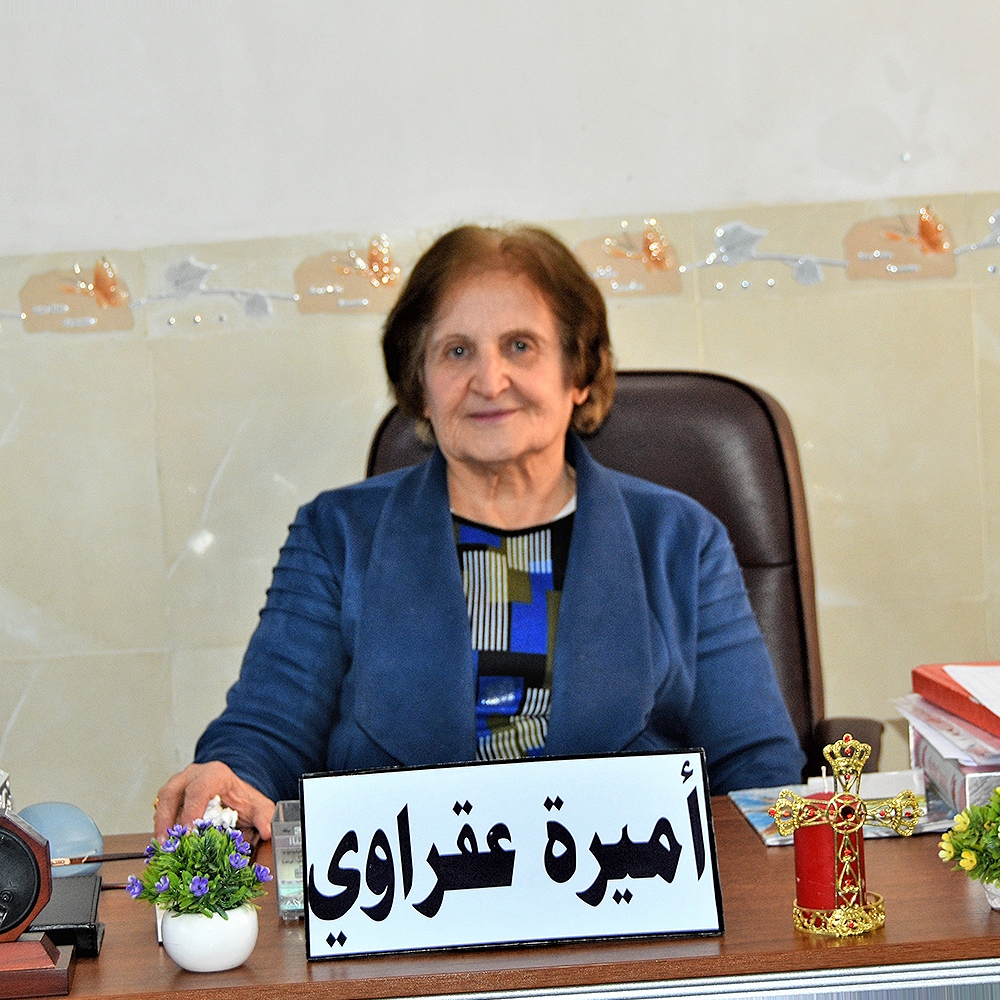 The garden of a large villa in Erbil resounds with children's voices. This is the Syrian Orthodox kindergarten in Erbil, where a dedicated team of eight teachers support 200 Christian refugee children, led by Mrs Aqrawi.
The kindergarten provides a much needed dose of normality for children suffering trauma and disruption.
Mosaic Middle East have supported the Christian refugee children attending the Syrian Orthodox Kindergarten since 2015. The Christian head of the Kindergarten, Mrs Agrawi, is a refugee herself, having fled Mosul in 2014. She is reluctant to go back there. Up to 15,000 Christians fled ISIS from Mosul. In the past 5 years only a handful of refugees have returned.
At the Umm Al-Nour Kindergarten in Kurdistan 200 children are provided with education, a rest area, fun play times and snacks. Many of the parents are not working and unable to pay for their children's education. The kindergarten is an educational lifeline for the families.
Of the 800,000 displaced Christian, Yazidi and Sunni Iraqis people still in Kurdistan, at least 400,000 are children. Abdulrahman, our Iraqi Programme Manager explained the frustration of the refugees:
"We do feel the ongoing conflict every day in Kurdistan. Here, no one talks about these people who have been in displacement for 4, 5, 6 years. You travel to these areas (Nineveh Plains) and see by your own eyes that there is no formal provision for many of them, no homes or jobs despite what governments say. That is why Mosaic's [Formerly FRRME] support for job creation is so important, and for people in the UK to know what is happening".