Many of our supporters have a special affection for the work of St George's in Baghdad and so we want to regularly update you on this inspiring Christian ministry. It is especially important at this time of the Coronavirus pandemic. Later in this email is the wonderful story of how St George's Clinic helped one four year old boy.
You can read much more about St George's on a
dedicated section of our website
and this includes a video of the work at the Medical Clinic funded by Mosaic Middle East. All the work at St George's comes under the auspices of the Anglican Diocese of Cyprus and the Gulf.
Here is the latest news from those working at the Church and clinic in Baghdad...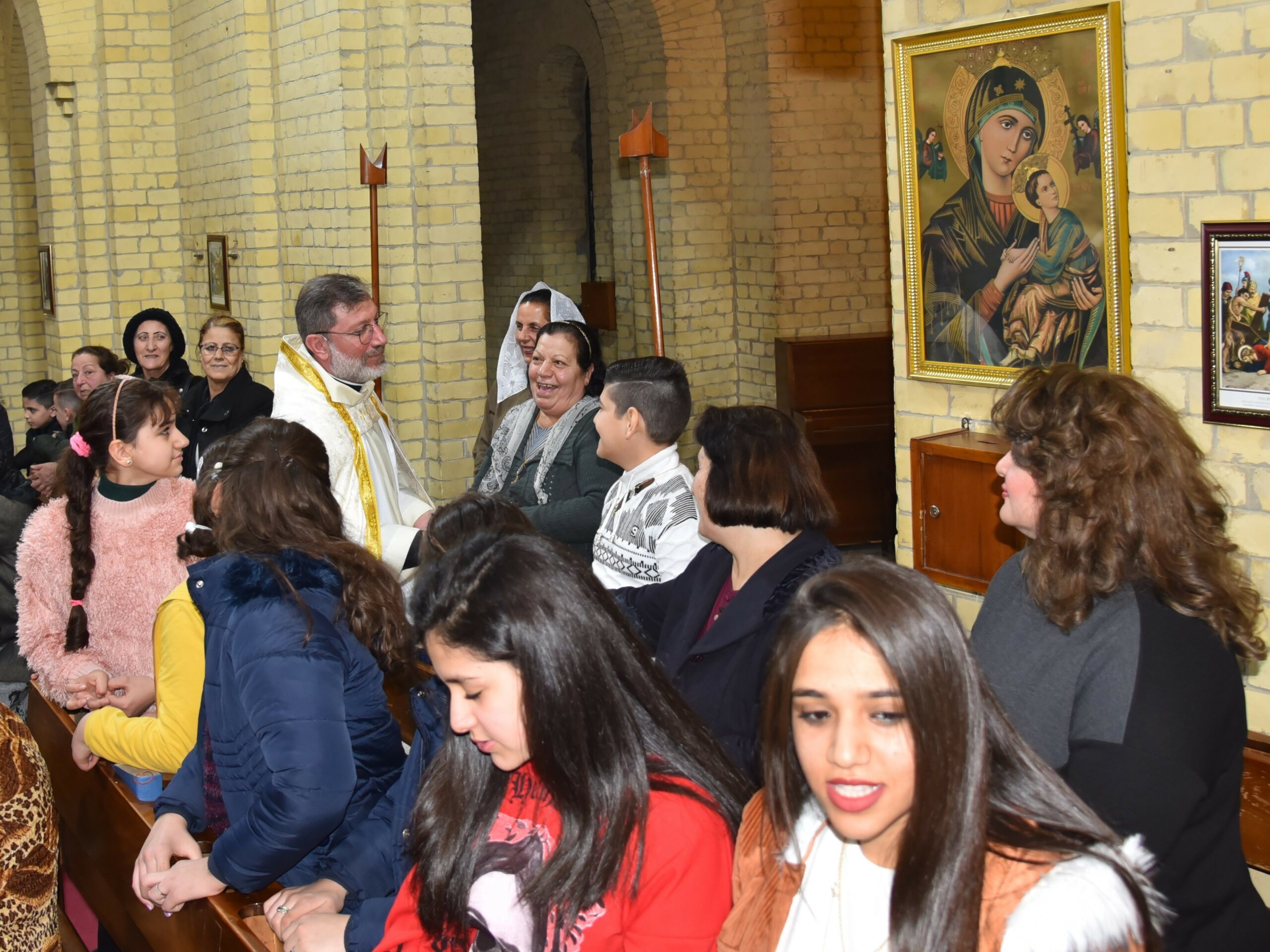 Attendance at the St George's church services is about one third of the normal level, because of the fear of the virus. BUT ...
St George's is the only church in Baghdad holding services at this time.
The church told us last week 'We are making sure to keep social distancing at the service'.

Cases of the Coronavirus in Baghdad have been rising to alarming levels. At the time of writing there are over 5,000 new cases recorded each day in Iraq. Bearing in mind the likely under-reporting and the population size, (approximately one tenth that of the USA for example) it seems fair to say that the scale of the problem is severe.

This is borne out by the fact that two of the doctors at the St George's Medical Clinic contracted the virus, but have thankfully since recovered. We were told recently the sad news that the spouse of one of the medics from the clinic died from the Coronavirus.
Additional cleaning and sterilisation at the clinic is being undertaken and specialist equipment has been obtained for this.
The clinic (funded by Mosaic Middle East and American FRRME) is open but running at roughly half the normal capacity:
July Statistics according to Dhouher Murad, clinic Manager
General Medicine - 1280 cases
Dental Clinic - 192 cases (Only Mouth washes, Antibiotics and Analgesics).
August Statistics according to Dhouher Murad, clinic Manager
General Medicine – 980 cases
Dental Clinic - 128 cases (Only Mouth washes, Antibiotics and Analgesics).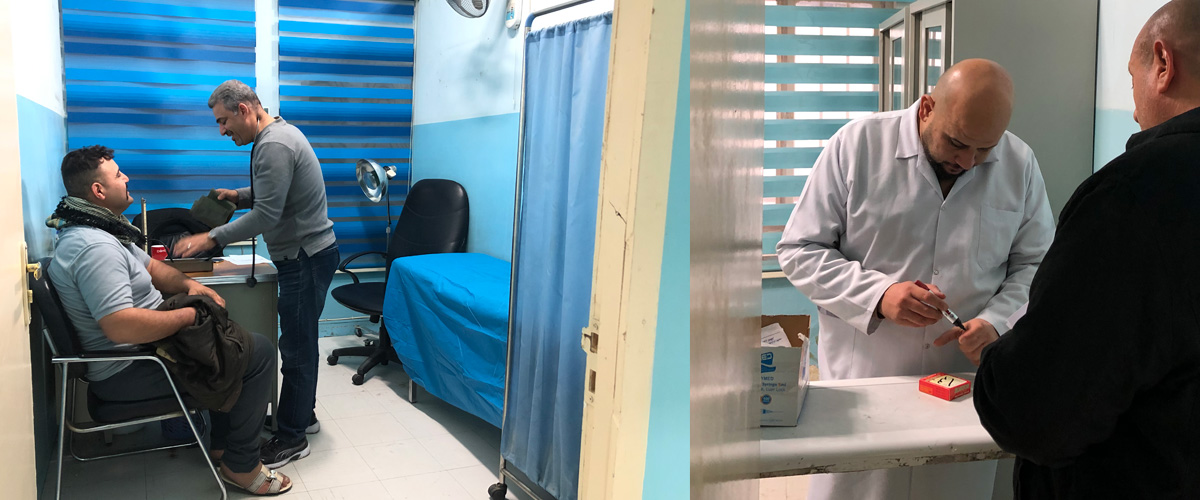 An inspiring story from St George's Clinic
Last week we received this heart-warming account of how the clinic helped one young boy.

'6 months ago, a 4 year old boy with Cerebral Palsy trait complained of bilateral spastic legs. He was examined by our orthopaedic Doctor Amer Saleh. The patient was complaining of difficulty in walking because of spastic calf muscles and short Achilles tendon with bilateral spastic adductor muscle of both hips-joint.
So after assessment the patient needs surgery.
Surgery done by Dr. Amer Saleh at Al Karama teaching hospital:
Elongation of both Achilles tendon
Release of both adductor muscle at hips joint
Partial calf muscle release
All this was done at one surgery
After 3 weeks physiotherapy started at same hospital:
Muscle strengthen exercise
Gradual range of motion exercise
Transcutaneous electrical nerve stimulation
Now after 6 months the boy is getting well, starting to walk freely and the patient is regularly followed up in our clinic.'

Without the clinic this boy would be suffering so much

We thank you our donors and prayer supporters
for all you do to make this possible
Our team are always available to answer any questions our supporters and donors may have. Do contact us using
[email protected]
.
Help us please
We totally rely upon your prayers, donations, and legacies to provide the support needed by St George's. Please help if you can.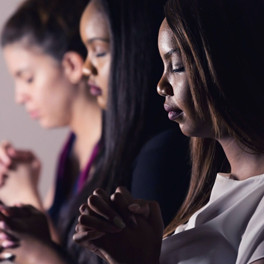 Pray
In our dedicated prayer space, you can pray for the work of Mosaic Middle East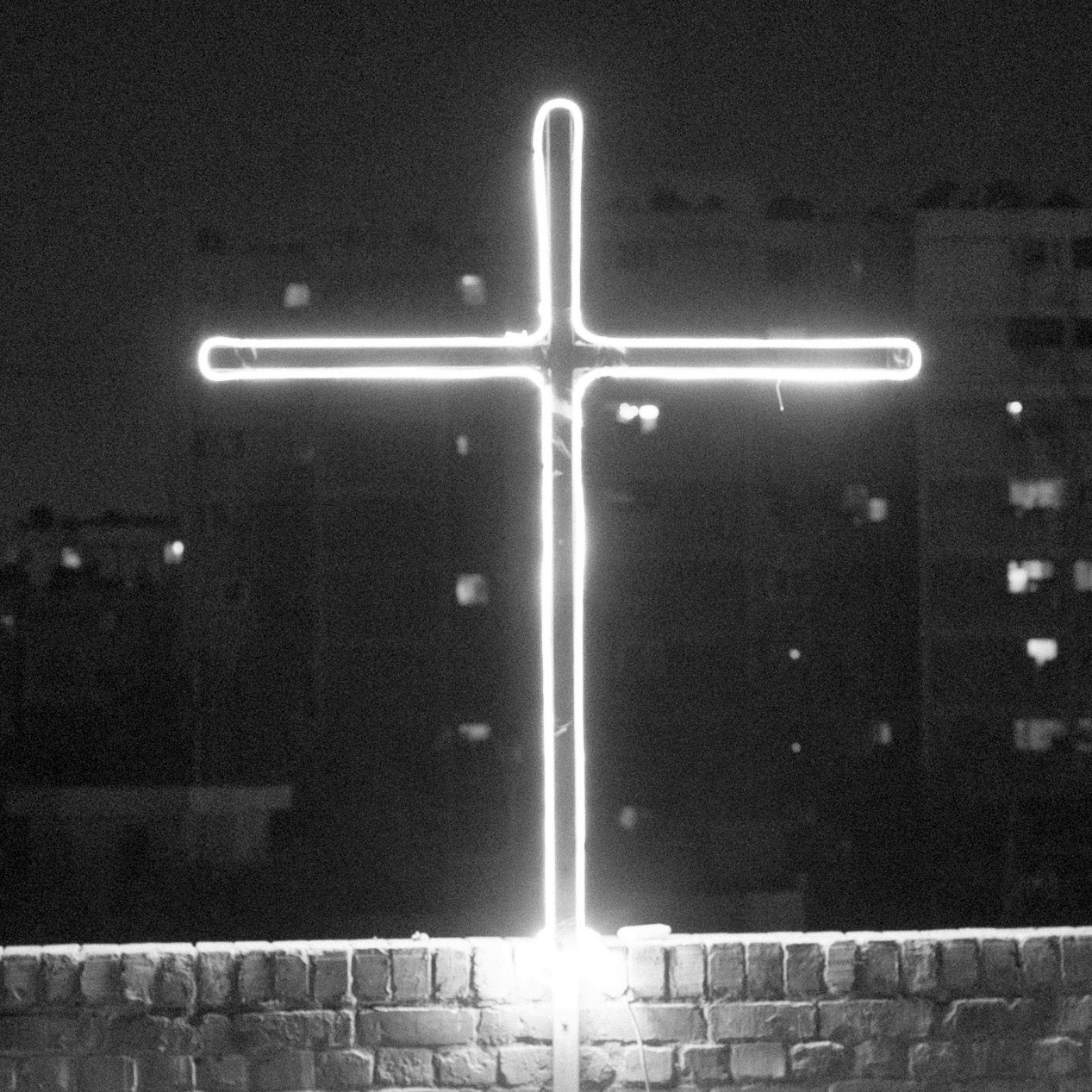 Give
Your gifts make all the difference to the St George's Clinic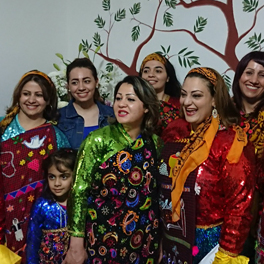 Leave a legacy
A gift in your Will can bring hope, help and healing to people in the Middle East for years to come,