Meet Um Rama
Imagine that a thousand refugees suddenly turned up in your town. They have fled from a brutal terrorist army. Mothers, fathers and children carry very little with them. There wasn't time to gather things together. Many families left with just the clothes on their backs. How would you respond?
Sylvia is a Jordanian Christian who has dedicated much of her life to serving others. Growing up Greek Orthodox, she became an Evangelical Christian at the age of 18. In 2014, during a period of prayer and fasting, God opened Sylvia's eyes to the suffering of Iraqi Christian refugees in Madaba.
"I heard about the Iraqi brothers and sisters who fled from ISIS," she said. "I prayed for them and asked God to show me how to serve them."
She began working with a local church to support hundreds of the refugees, distributing food packages paid for by Mosaic Middle East (then known as FRRME). When we opened our first Olive Tree Centre in the city, she volunteered to help. She now works as our Programme Coordinator in Madaba.
Helena Scott, our Jordan Country Director says, "Um Rama truly embodies love in action. The Iraqi refugees now call her Um Madaba, which means mother of all Madaba. The centre has thrived with her involvement, despite the challenges of Covid.'"
Um Rama says, "We see joy returned to the children's eyes through music, art and English classes. We will continue, with God's help, to serve our beloved Iraqi brothers and sisters who have suffered so much."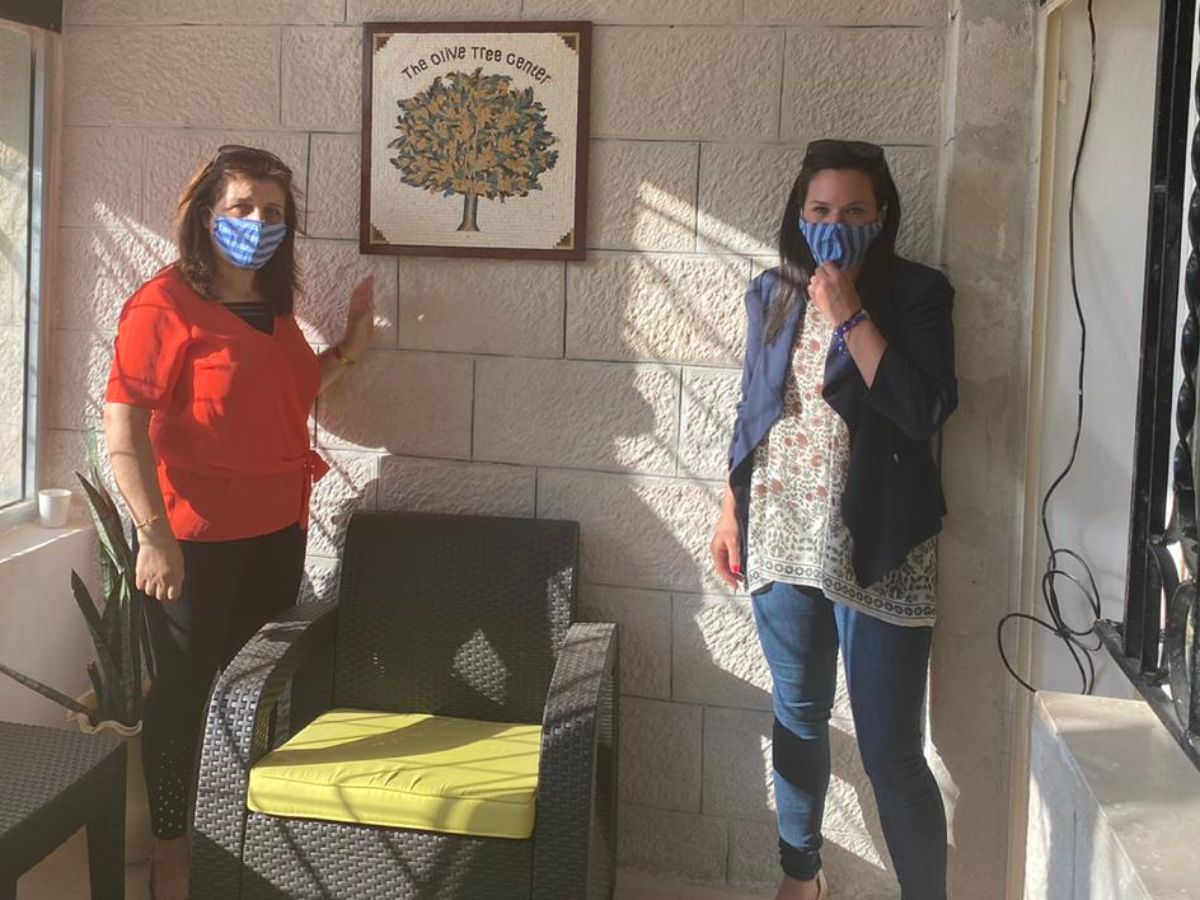 How will you respond this Easter?
Mosaic Middle East has the privilege of working with churches in Iraq and Jordan who responded with Christian compassion to the plight of refugees. Whether it is those who fled to Jordan, or the families who want to return to the Nineveh Plain to rebuild their lives, we aim to bring them hope, help and healing.
We can, of course, only do this with your help. Through your prayers and your generosity, we can help transform the lives of thousands of Christian refugees.
Please remember Um Rama in your prayers this Easter.
You can hear more from our partners in Iraq and Jordan in the Easter edition of our Restore magazine. To receive your copy, please contact
[email protected]
Can you help support our work?
Our donations page has lots of examples showing how small and large donations can change lives. Click the button for more details
Donation Page