Sisters Feda (19) and Karmeen (18) lived in Qaraqosh with their parents and brother. "Life in Qaraqosh before ISIS was perfect," said Karmeen. "We had a home and everything we wanted. Then ISIS came and everything was destroyed."
Frightened, in the middle of the night, the sisters fled with their parents and brother and ended up in the Kurdistan town of Erbil. Here they found refuge in a caravan belonging to a church. Life there was very hard. Their parents made the difficult decision to leave Iraq and try to build a life and future for their children in Jordan.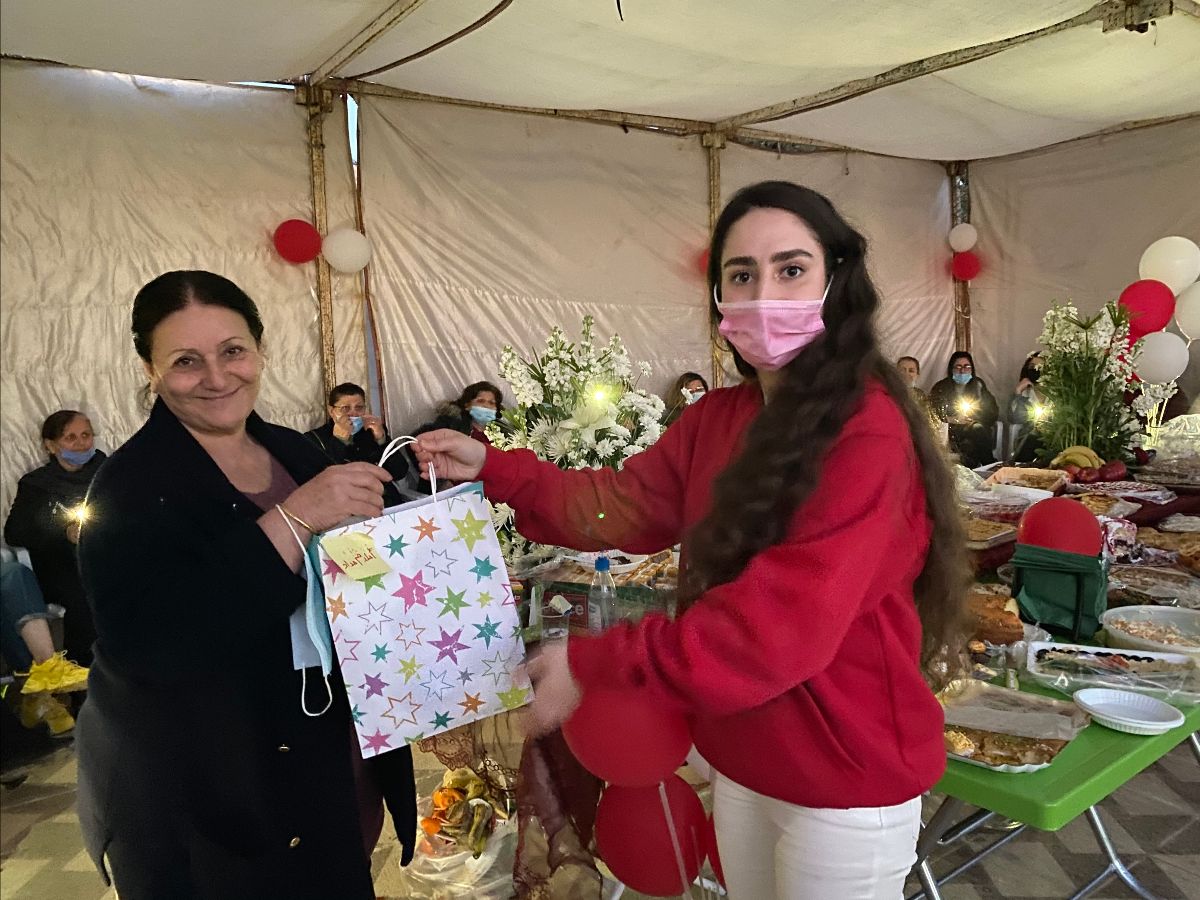 A group of young Iraqi women in Madaba, Jordan ran an event for Valentine's Day on the roof of the Olive Tree Centre. They called it "Love one another as I have loved you". It was loosely based on the 'Galentines' events popular in the US. In the photograph above Feda is giving a gift to an older Iraqi woman. Mosaic Middle East funded all the food and gifts.
All these young women are supporting our plans to create a second Olive Tree Centre. They want to volunteer there to support it.
Although they are safe in Jordan, Iraqi refugees still face hardships and are not permitted to work for pay, so Feda, Karmeen and their family have to rely on the little help they can get from charities and churches. Mosaic Middle East provides the families with food coupons, help with rent, therapeutic activities and opportunities to learn new skills.
"I love the Olive Tree Centre – it is like our home," says Karmeen. "Here, all the Iraqi people can meet together and celebrate our culture with dancing, music and food. The centre helps me to improve my skills in English and to learn the guitar. When we are at the Olive Tree Centre, we forget our pain."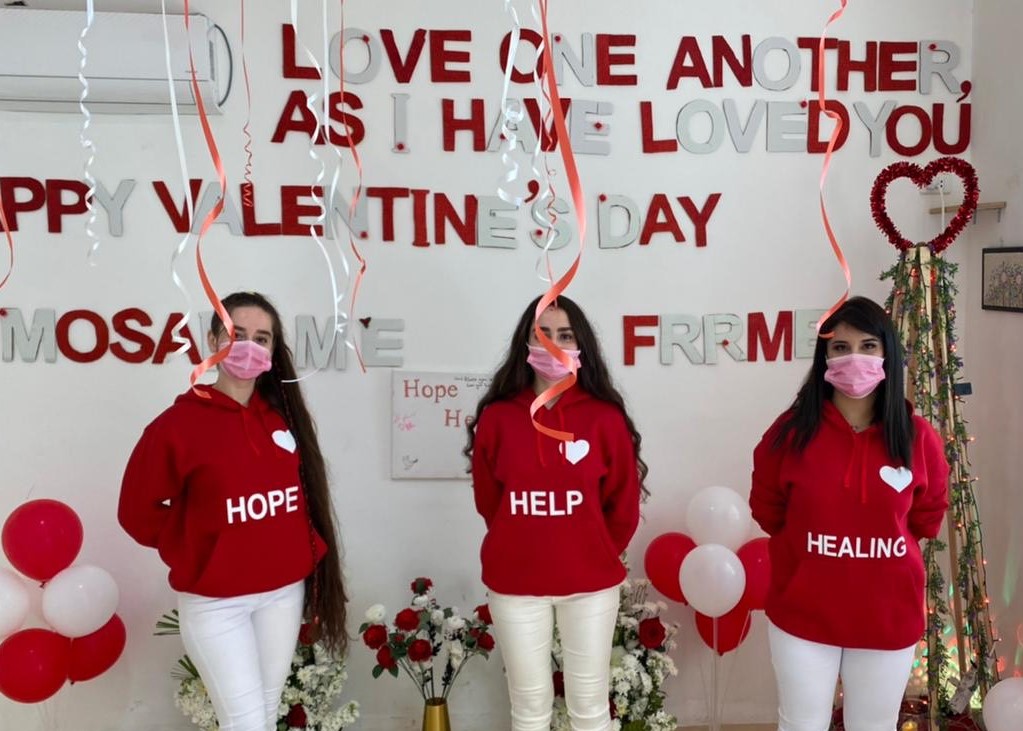 Can you help us set up a second Olive Tree Centre this year?
Since launching the Tree of Hope Appeal a week ago, our donors have responded in love and generosity. Over £13,000 has been raised so far, excluding the Gift Aid we will get back from the government on many donations.
Thank you to everyone who has donated so far - we are overwhelmed and humbled by your generosity.
We need to raise £44,000 in total to open the new Olive Tree Centre in Amman. Many of you have already been able to respond, but for those who haven't, you can still help us make this dream a reality. When you make a donation to sponsor a leaf, olive or dove on our Tree of Hope mosaic, you are contributing to a new Olive Tree Centre that will bring hope to thousands of refugees in Jordan.
Sponsor the Tree of Hope
Thank you for helping us open a new Olive Tree Centre bringing hope, help and healing to hundreds more refugees
Sponsor Tree of Hope