Helena Scott, our Jordan Country Director writes...
Over a year into the Covid-19 Pandemic which has wrought havoc and devastation across the world, especially upon the most vulnerable, the Iraqi refugee communities we support in Jordan are tired. They are tired of restrictions and lockdowns as a way of life and emotionally exhausted. Many have lost family members and loved ones and they face a constant struggle to provide for their children, which is particularly challenging because they are not legally allowed to work for a living in Jordan. However, if there's anything I have learned throughout my time here, it is that the refugees we support are strong, resilient, and always depend on their faith to get them through difficult times.
Recently, with more and more refugees falling sick at the peak of the 2nd wave here, spirits were low and the need for renewed hope was great. At just the right time 
American FRRME
, the sister charity of Mosaic Middle East, received a generous donation from a church in Georgia. This donation enabled us to start construction of a wood workshop. It is a project led by the refugee men for the refugee men.
The Woodworking Workshop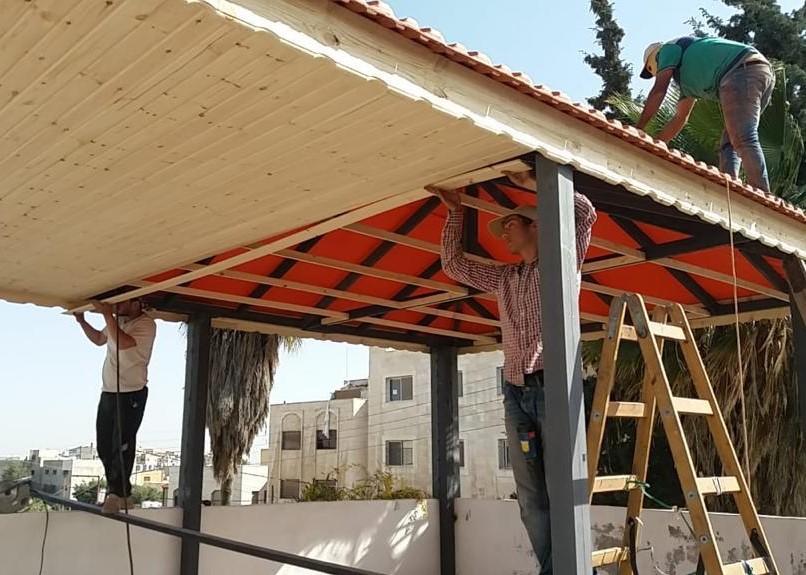 Transformation
The roof of the Olive Tree Centre is being transformed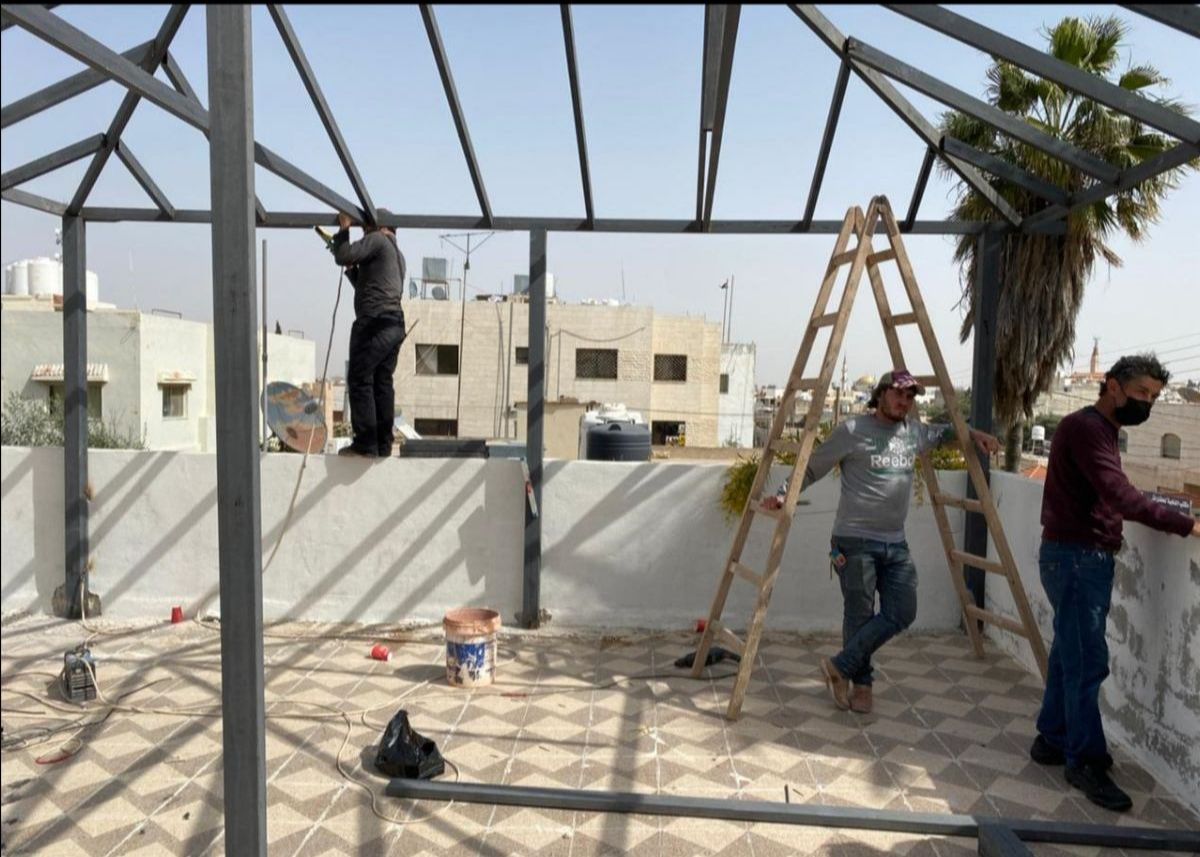 Construction
Men working to construct the new workshop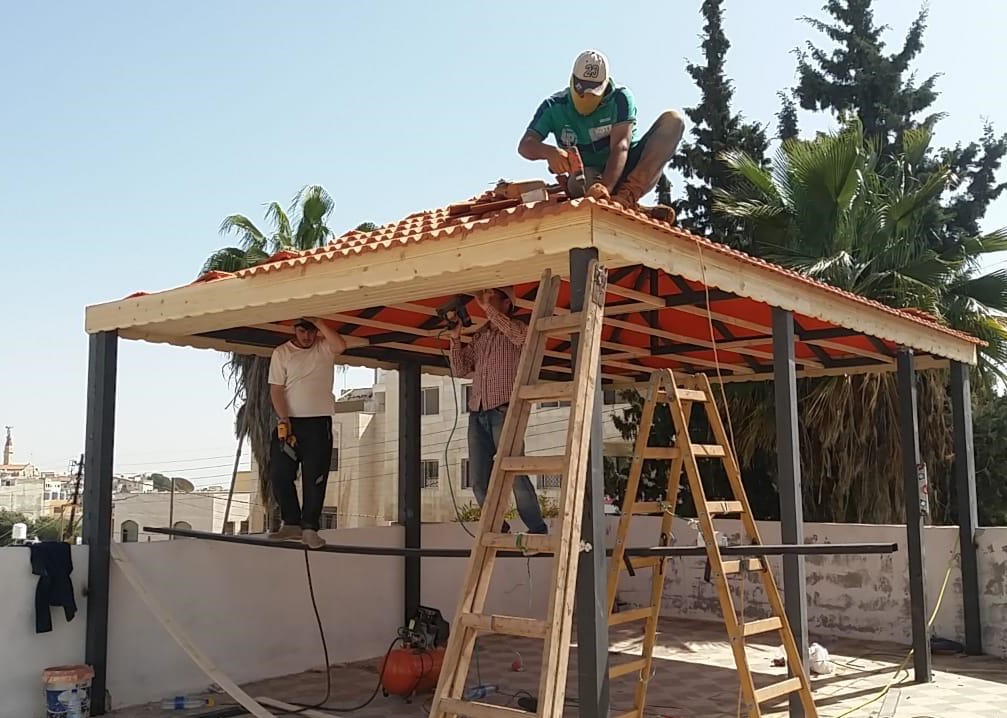 Together
The refugee men working together to create the workshop
Restoring Hope
Many of the refugee men are highly skilled. This includes carpenters, electricians and other trades. They have been unable to put these wide ranging skills to use, since it is illegal for them to work. The donation for the workshop came at a time when many needed encouragement, a purpose, renewed hope, and a restoration of dignity. Many of the men feel depressed, because they are not able to provide for their families. The wood workshop will enable them to contribute to the community, pass on their skills to their children and allows them a platform to sell their goods legally via our partnership Churches.
The refugee men in partnership with Jordanians have started construction and the boost in morale has been profound. More and more men are engaging with the Olive Tree Centre and are highly anticipating the official opening of the workshop which will take place in the next few weeks.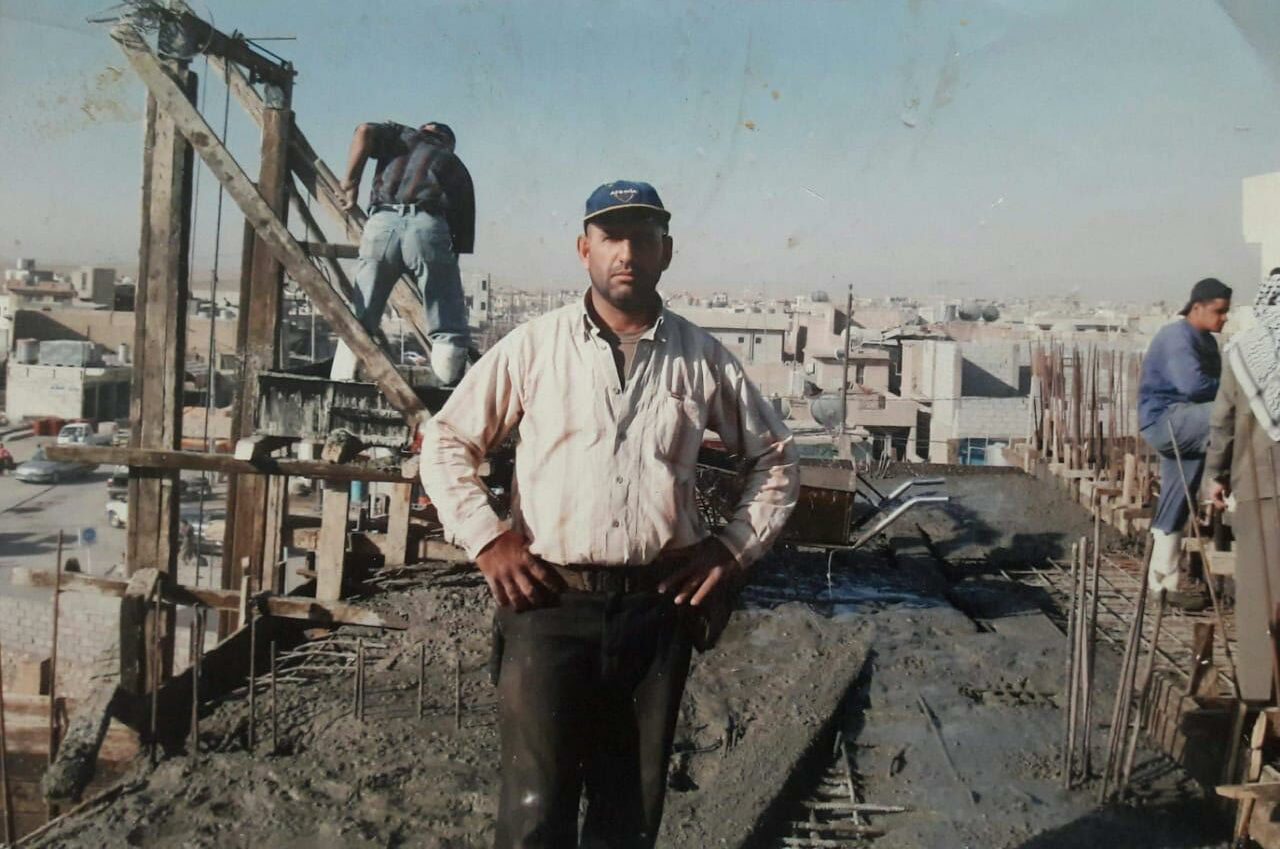 Falah Zaki will be the lead woodwork instructor. He says: "I can't wait to lead the woodworking classes at the OTC. I am very happy to be able to help the Iraqi community and to work with wood again and teach others, I have missed it so much. Leaving my company behind in Qaraqosh when I fled with my family was so difficult. I can't wait to start again with this project. It is a big blessing to the entire community".
Feeling Respect
Saemon, a 29-year-old Iraqi refugee who fled Qaraqosh in 2014, is one of the many skilled men who will take part in the workshop. He says "I will be very blessed to work at the new wood workshop, I can't wait for it to open!" Saemon lost his mother last year to Covid-19 in Iraq. He has felt sad and stressed, especially with being separated from his family members and unable to travel and grieve with his family.
Saemon says "Mentally, working at the wood workshop at the OTC will be an outlet for me - it will relieve me of my stress. I will feel comfortable, welcomed, and relaxed at the Centre especially to work with an organisation that respects and encourages us. As Iraqis, we have a lot of pride and dignity, but. living as refugees much of that has been taken away and it is very difficult. This workshop will make a difference and be very positive for all Iraqi men - to work in a place where we are encouraged, comfortable, and respected will take so much of our daily stress away."