You have the opportunity to significantly change the lives of thousands of Iraqi refugees through our Tree of Hope appeal.
Hello, my name is Riveen and I live in Jordan with my husband Saemon. Jordan wasn't always our home – like thousands of Iraqis, we had to flee our home when ISIS came.
 
Life in Jordan as a refugee is very difficult - it is very expensive. It is illegal to work, so we have to find ways to pay rent, to get food and medicines and for children to go to school. At times it feels like there's no hope. The Olive Tree Centre helps us heal from the darkness we've experienced. It helps us process our pain and have hope. It is a place Iraqi refugees can call home; where we feel safe, listened to and feel celebrated for who we are, after being marginalised for so long. Our culture isn't being forgotten, and we are learning new skills like English, art and music.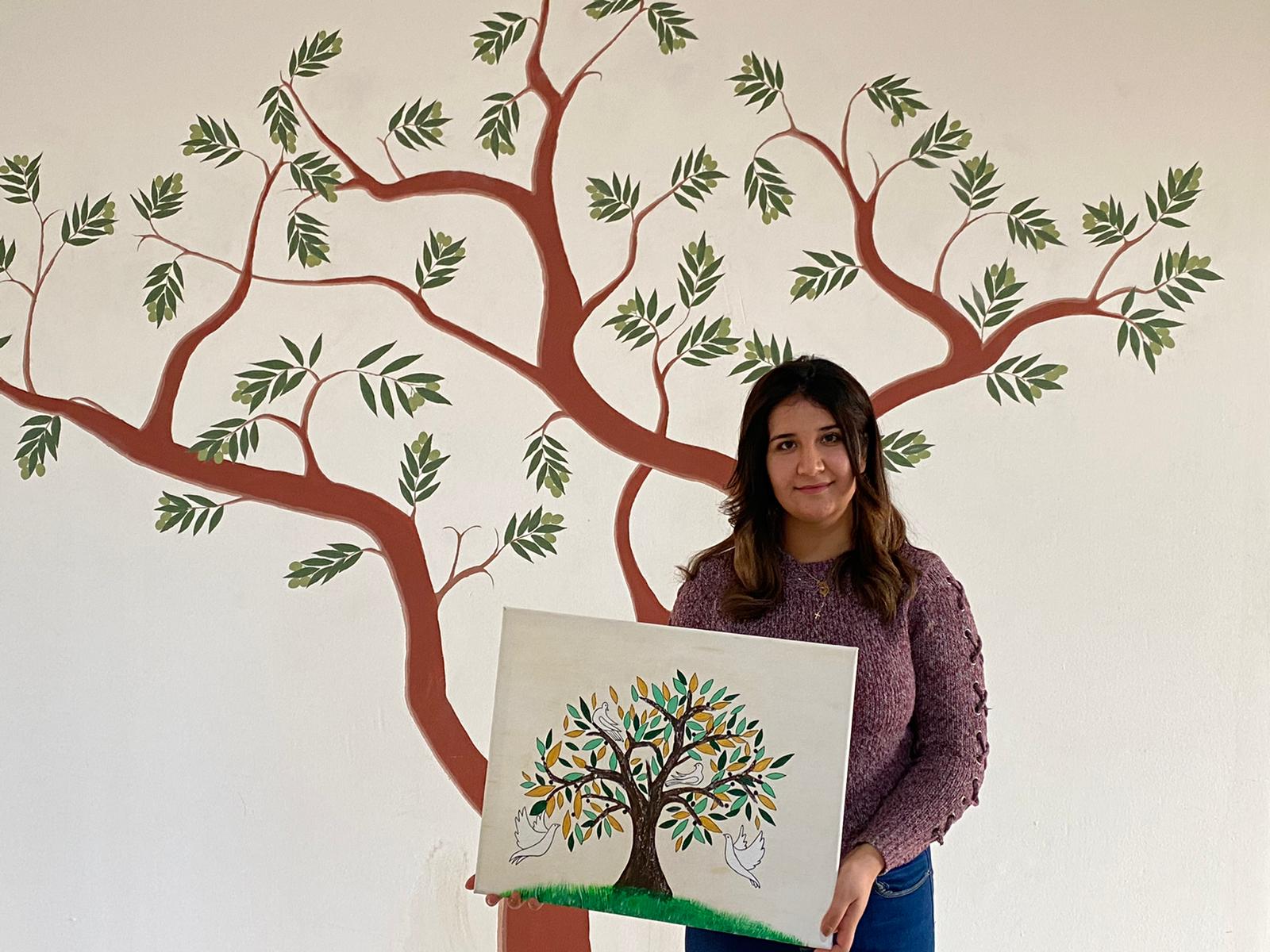 I want to say thank you for not forgetting the Iraqi people. Because of your help, our lives have been blessed through the Olive Tree Centre. I want other refugees to experience that same hope, help and healing. So when I was asked to work on the Tree of Hope mosaic which will help Mosaic Middle East to open a new Olive Tree Centre for the refugees in Amman, I was really happy.
Thank you and God Bless you all.

Riveen
How you can help us grow our Tree of Hope
You can help us raise £44,000 to open a new Olive Tree Centre in Amman. When you make a donation to sponsor a leaf, olive or dove, you will help make this dream a reality, bringing hope to thousands of refugees in Jordan.
The Tree of Hope will be made up of 154 mosaic elements, all hand-crafted by Riveen and other refugees, and assembled to form this unique and colourful piece of wall art. Over 3 metres tall it will be installed on the wall of the main room in the new Olive Tree Centre.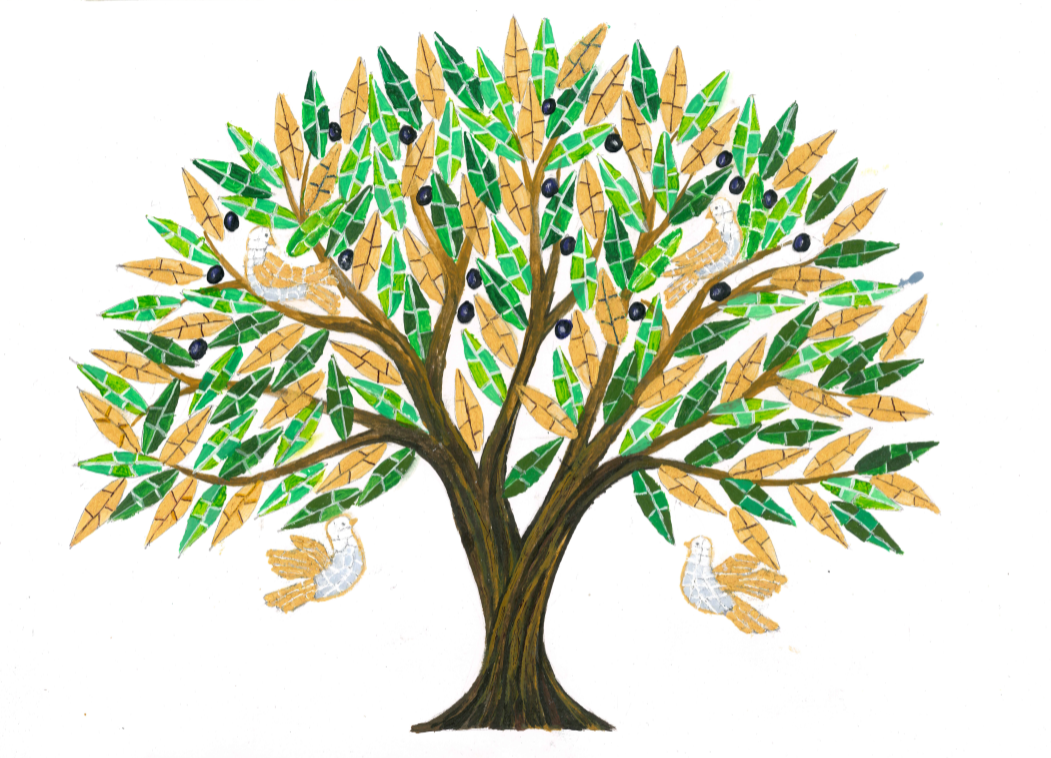 Every person who supports the Tree of Hope Appeal with a donation for a leaf, olive or dove, will have their names or the names of their loved ones recorded alongside the tree in the new centre. To say thank you, we will send you a commemorative certificate and a print of the Tree of Hope mosaic once it's completed.
Once we have raised the total of £44,000 we will have all the funds necessary to establish the new Centre.
You can sponsor the Tree of Hope
Thank you for helping us open a new Olive Tree Centre bringing hope, help and healing to hundreds more refugees
Support Now