In May we shared a new project at the Olive Tree Centre in Jordan. In the untouched garden of the Centre, Iraqi refugees began breaking up the hard soil with borrowed tools, working in shifts of 2 at a time
wearing masks and gloves
. This week we are delighted to share photos and an update from Helena Scott, our Jordan Country Director and 'Love Ambassador to Jordan'. She writes:
"The garden is flourishing! The cucumbers, sweetcorn, watermelons, green beans, peppers and chard are all growing rapidly, and they have also just planted more tomato plants. Azad, who can be heard speaking about the garden in our film, is very proud of the new fence which will keep the animals from destroying the corn and others plants. He is one of the men helping with the project are benefiting greatly from being able to bring food produce to their community".
Azad fled to Jordan with his wife and 3 children from northern Iraq in 2017 when the ISIS sectarian conflict destroyed his and many other Christians' homes and livelihoods. He is one of over 7,800 Christian Iraqi refugees supported by Mosaic Middle East. Families receive essential food, medicines and clothing. Despite all his losses, Azad's faith is strong. He told us "God has never forgotten us. His grace has never stopped in our lives because we are His children. We thank Him for everything"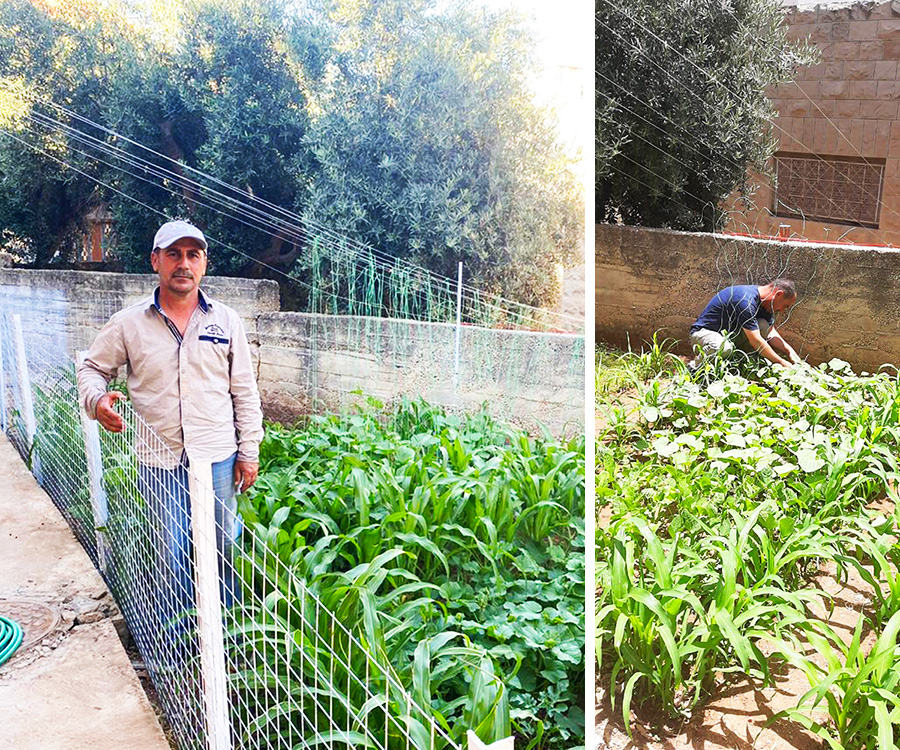 Iraqi refugees are not permitted to have paid employment in Jordan. They are totally dependent on the generosity of others. The men in the refugee community who were used to owning their own businesses in Iraq, have been particularly hurt by not being able to provide for their families. At the opening of the
Olive Tree Centre in Madaba in October 2019
they prepared the food for the evening. As people gathered to eat, a middle-aged man came and spoke to our CEO Mike Simpson on the roof. His words moved Mike deeply.
"I want to thank you and your charity for everything you have done to help us. And for tonight. Look at everyone here. All are happy. I have lived here for one and a half years now. This is the first day I have been happy."
The garden project is an empowering project of hope based at the Olive Tree Centre, enabling men like Azad to begin providing again for their families. A gift of £10 a month would provide seeds for sowing and equipment for the refugees' Olive Tree Centre gardens. A one of gift of £30 would enable 3 traumatised refugees to attend creative therapies (including art and music) at the Centre. Please only help if you can.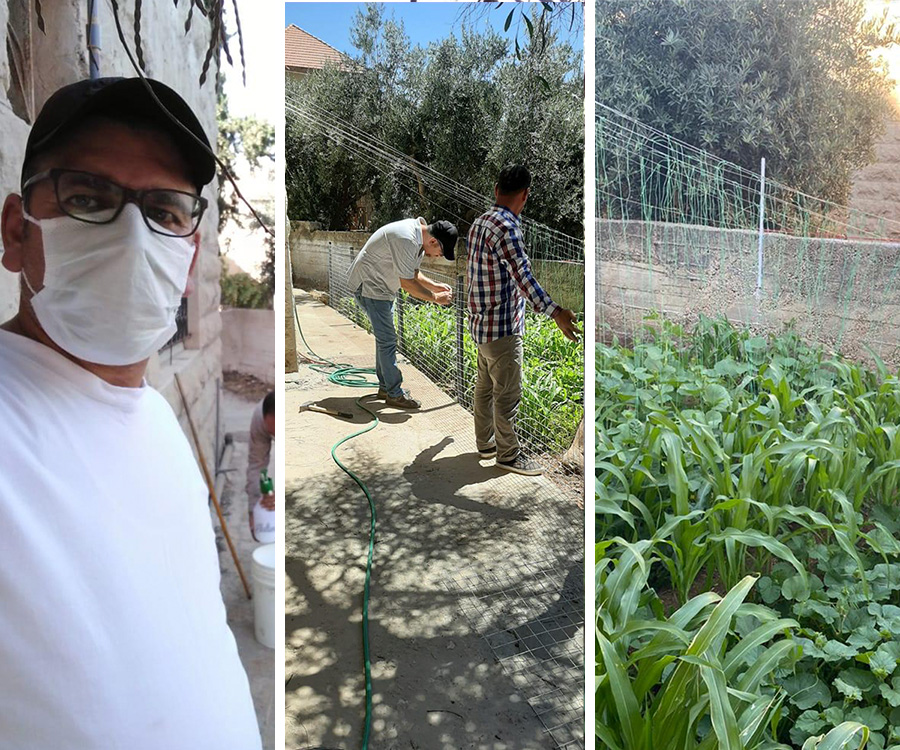 A group of Iraqi Christian women including Leka, our 'sewing sister' have also been busy this week,
sewing more masks
. Leka has sewn over 200 so far, and our masked heroes of Madaba have created enough to start selling to the wider community. The refugees want any funds raised from this to be part of their new initiative called the
'Olive Oil Fund'
. They want to bring the hope they've experienced to many others. We will update you soon with more details on this inspiring new project.
Now hope does not disappoint, because the love of God has been poured out in our hearts by the Holy Spirit who was given to us.
Romans 5v5
Please donate if you are able
Your support makes all the difference to people like this at the Olive Tree Centre. Explore what difference your gift can make here.
Donate
Posted by Mosaic Middle East