Azad
Harvests of hope
A flourishing garden is helping restore hope and purpose for refugee men
Olive Tree Centre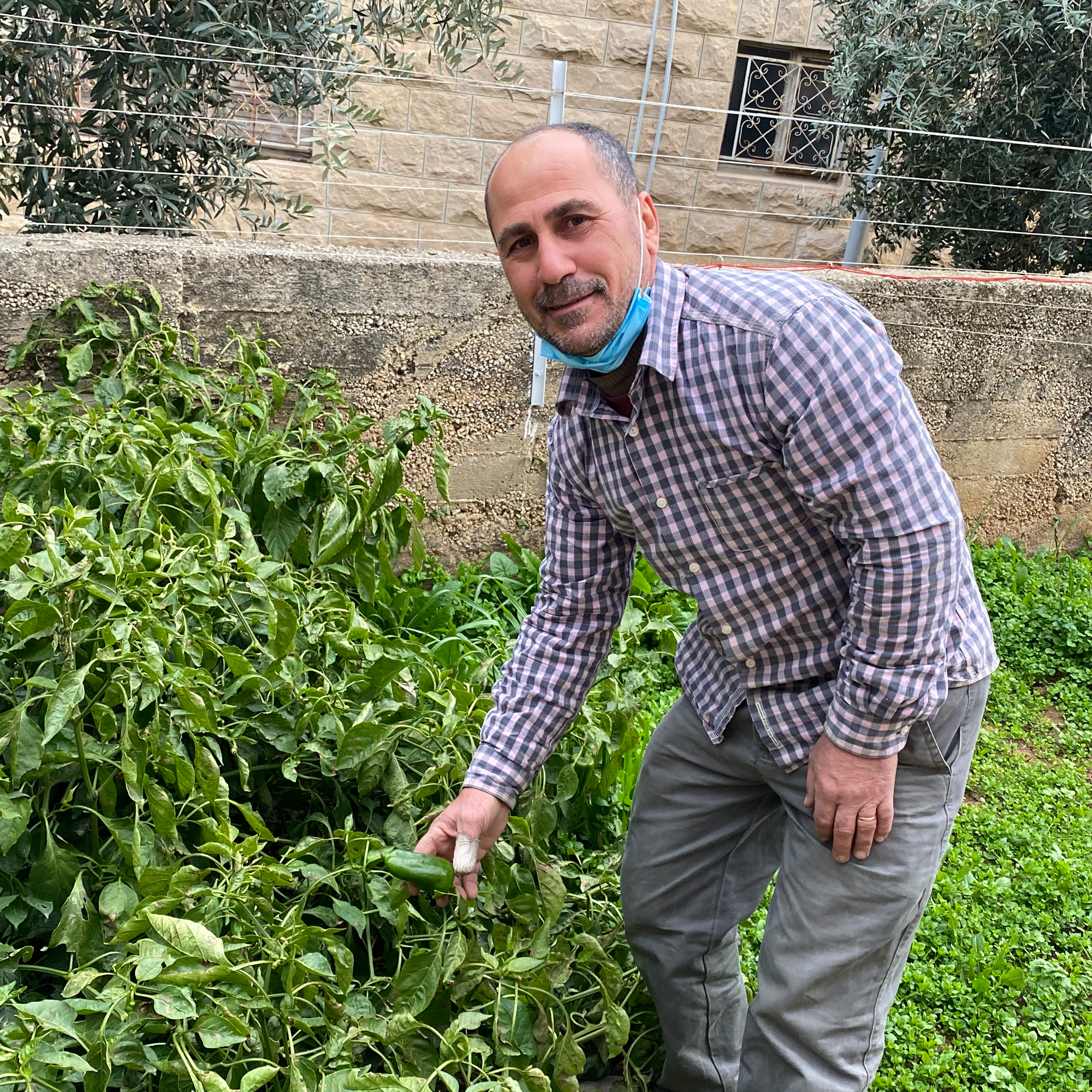 Azad fled to Jordan with his wife and 3 children from northern Iraq in 2017 when the ISIS sectarian conflict destroyed his and many other Christians' homes and livelihoods. Despite losing everything, Azad's faith is strong. He told us, "God has never forgotten us. His grace has never stopped in our lives because we are His children. We thank Him for everything."
Iraqi refugees are not permitted to have paid employment in Jordan. They are totally dependent on the generosity of others. The men in the refugee community who were used to working and owning their own businesses in Iraq, have been particularly hurt by not being able to provide for their families.
The Hope Garden is an empowering livelihood project based at the Olive Tree Centre, enabling men like Azad to gain a sense of purpose and identity.
Created by refugees, for refugees, the Hope Garden brings some extra food for their families and for the poor in the community. It is also providing meaningful activity. The project fuels and encourages the men as they work to provide for their families. During the Coronavirus pandemic, the Hope Garden was a blessing to the men, allowing them to breathe fresh air in a safe space, and gain a sense of purpose and accomplishment from seeing the fruits of their efforts being harvested. 
"Sometimes, it can be disheartening," said Azad, "we feel frustrated and hopeless because I cannot work. The Hope Garden has been a huge blessing on our lives and allowed me to provide not only for my family, but also for the larger Iraqi refugee community."
The Olive Tree Centre holds weekly fresh produce distributions to refugee families from the flourishing harvest of corn, chard, cucumbers, watermelons, green beans, peppers and tomatoes.
"Being able to teach others gardening, and to be outside doing something that helps the community has brought me much joy during this time," says Azad. "I am teaching my son how to garden as well, and that has been very special to be outside together doing something I love and sharing that with him and the community."
The Hope Garden has been particularly beneficial for the refugee men, who find it disheartening and frustrating not being able to work to take care of their families. "For me helping others makes me forget a lot of the frustration from feeling stuck as refugees here," says Azad. "The Hope Garden encourages me and motivates me not to give up and not to lose hope for a better future for my kids, my family, and for all Iraqi refugees. I have many hopes for this garden and for what more gardens like this can do for other communities in Jordan."