Leka, Ashwaq & Stavro
Growing up as a refugee
Helping Iraqi children remember their culture
Olive Tree Centre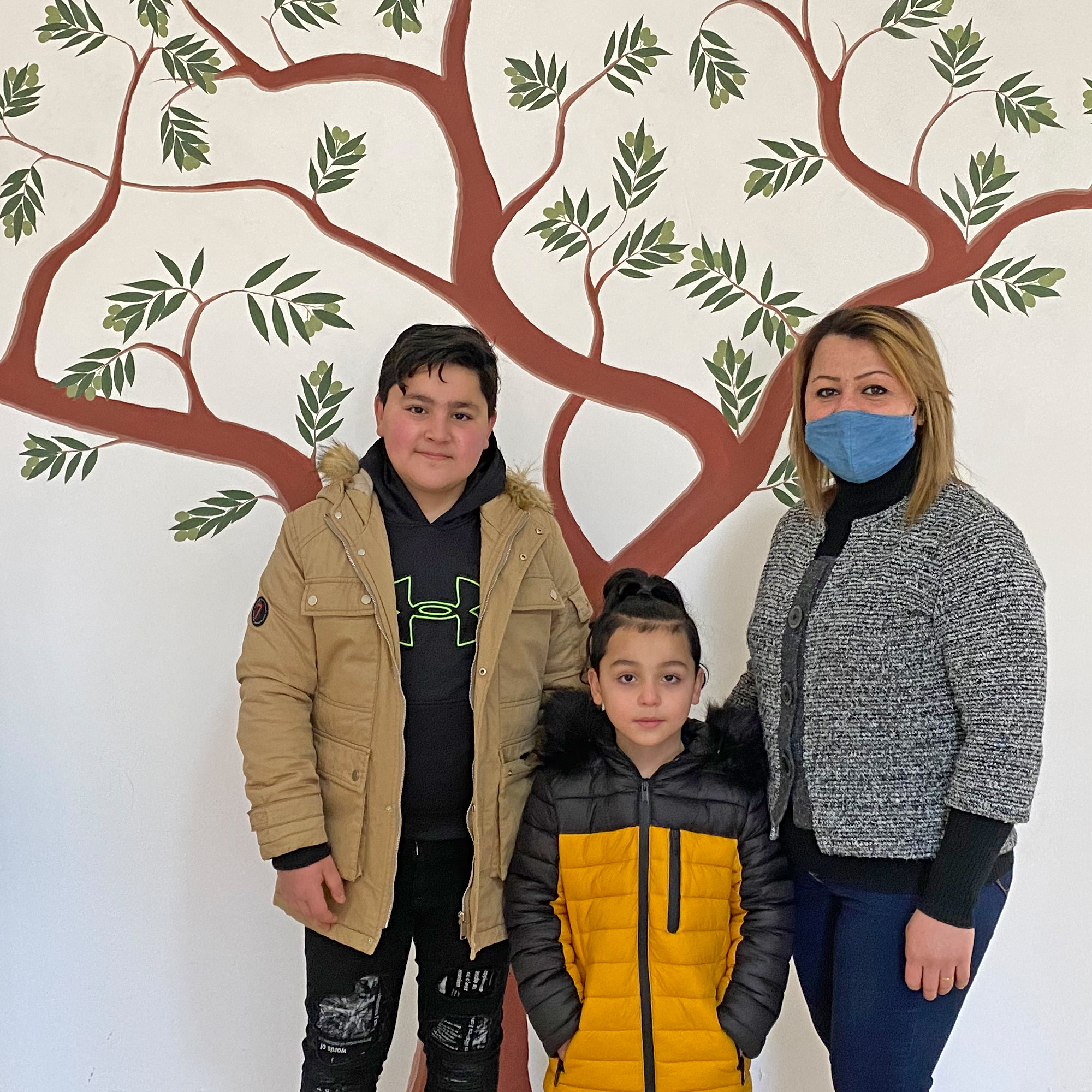 Stavro has spent half his life as a refugee having fled Qaraqosh in northern Iraq with his parents at the age of 6. His mother, Ashwaq recalls the afternoon they fled:
"One morning an explosion occurred that caused the death of a child and a girl who had just got engaged. It became chaos in Qaraqosh - the sound of the explosions was very strong, and our children were very afraid."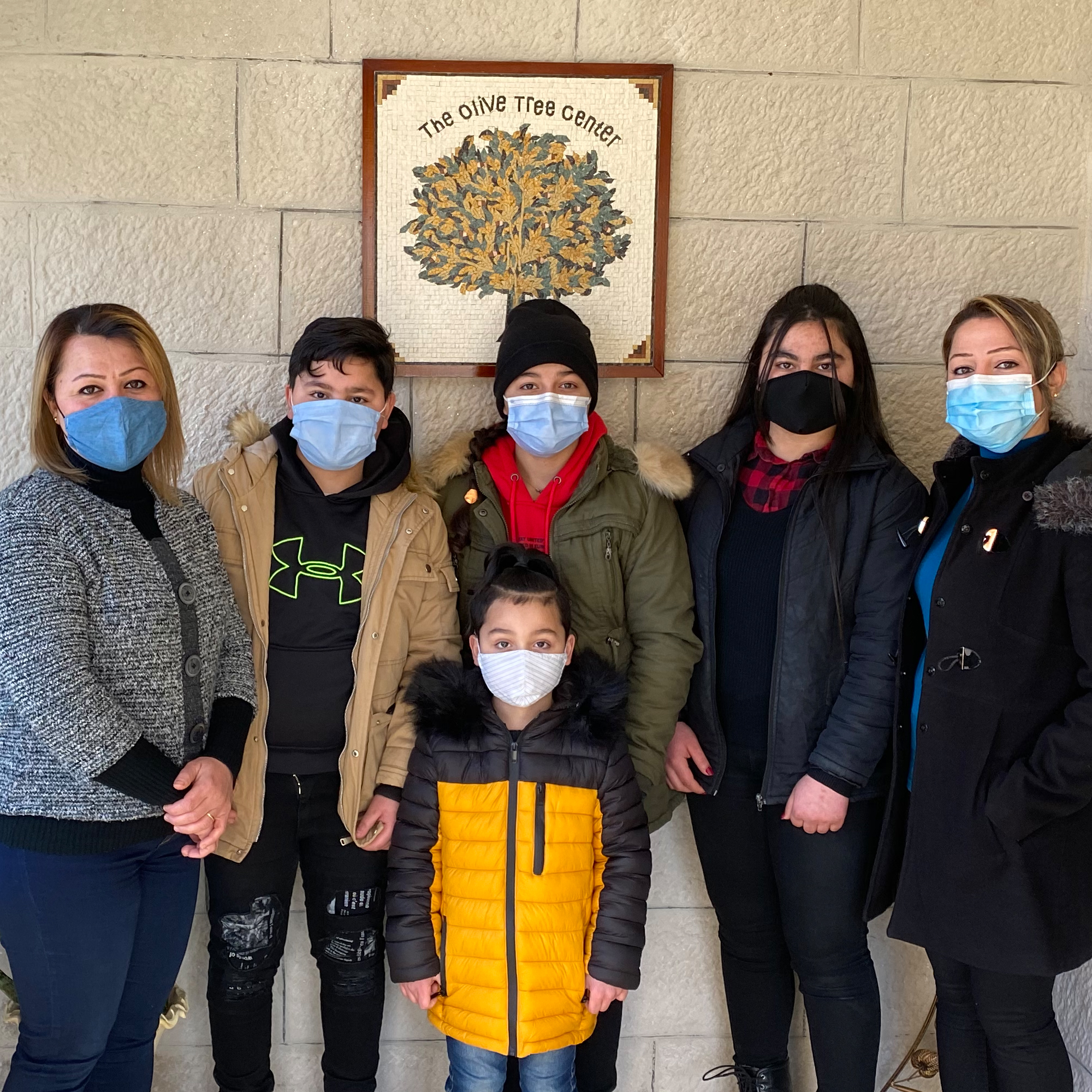 Ashwaq's sister, Leka tells us,
"When we fled Iraq, I was pregnant with my son, Androus. I was so frightened and very tired as we had to travel on foot. The Olive Tree Centre gives us a safe space for our children to be free from worry. They are happy, and to see them learn English, guitar, music and art, makes me happy."
Ashwaq, Leka and their children are supported by the Olive Tree Centre in Madaba. In addition to receiving help with food and rent, the centre has provided a place where they can celebrate their culture together. This is particularly important to Leka because Androus has lived his whole life as a refugee in a foreign country.
For these sisters, it is vital that they are able to preserve their culture and educate their children on what it means to be Iraqi. They have family members who are still struggling as Christians in Qaraqosh. Christianity is such a part of their identity and, for Leka and Ashwaq, their faith is what got them through some terrible times. Their faith continues to get them through the difficult circumstances they face as refugees in Jordan. As religious minorities, they are not provided for by the Jordanian government and rely on the support of churches and charities such as Mosaic Middle East.
Ashwaq helped with the setting up of the Olive Tree Centre in Madaba, she volunteers there and some of her mosaics hang on the walls of the centre.
"Being here makes me happy, we are able to show the Jordanian community and others, that Iraqi refugees have a love for community, and want to love our neighbours. At this centre we celebrate our traditions, and it takes us back to happier days. Cooking Iraqi meals together, eating together, seeing our children positive and able to learn together is a big blessing for the community. I love seeing all members of the community come together. Before we didn't feel welcomed, now we feel that we have a place and it's a blessing to be able to share it with others."
Ashwaq and Leka lead outreach initiatives at the Olive Tree Centre, cooking and baking together, and distributing cookies and other goods to poor Jordanians and struggling refugees in the community. Leka says: "It is a blessing to be able to help others from the community, it fills our hearts with joy when we can help others as we've been helped."
The sisters miss their home. They don't feel safe to return, but they want to celebrate their traditions and culture and want their children to know what it means to be Iraqi.
Stavro loves spending time at the Olive Tree Centre and gets involved in helping his mother and aunt make traditional Iraqi foods. Despite his tender years, Stavro is sure about his future. "My dream for the future is to become a Doctor."