Harsham Football Pitch Project | Nineveh SEED
Mosaic Middle East restored this football pitch for the Harsham Internally Displaced People's Camp in northern Iraq and provided a livelihood for Dastan, the football coach. The team completed the restoration in 2019, in partnership with the Barzani Charity Foundation. The Football Project benefits over 250 children and young adults each month.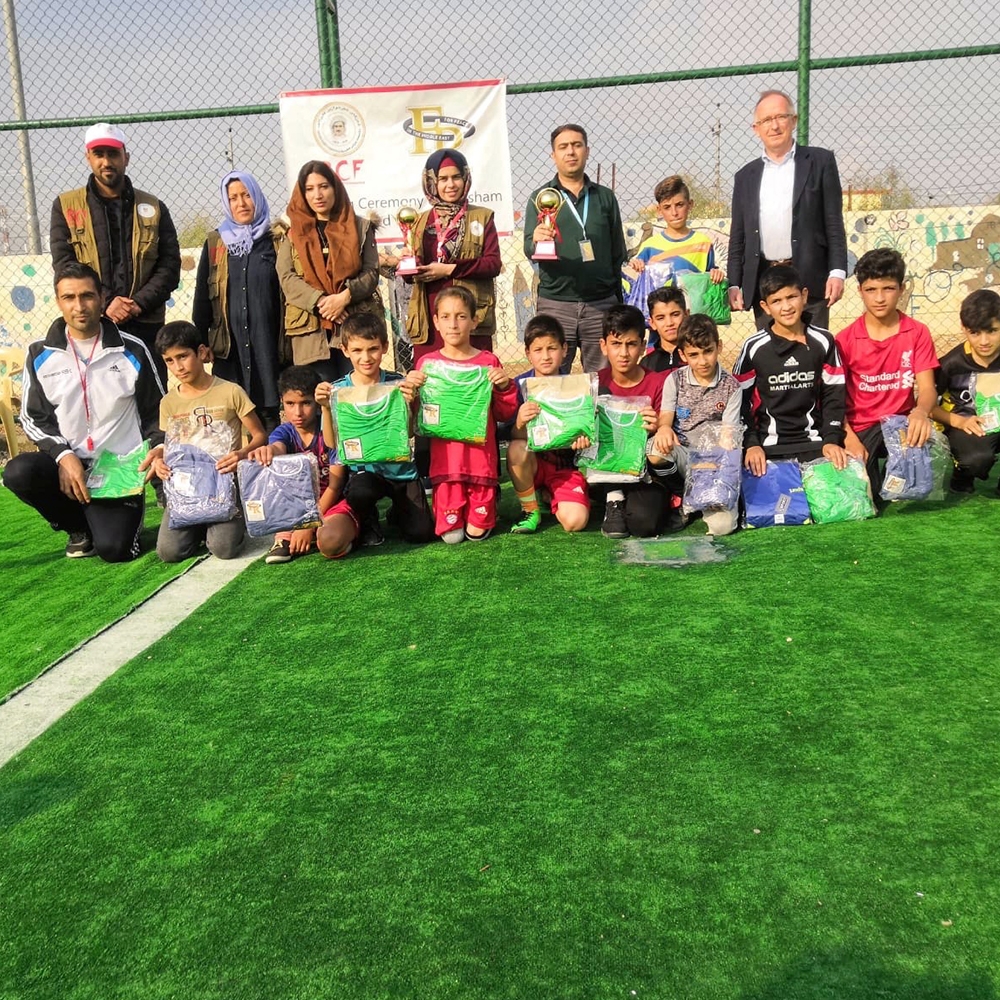 250 Young People
now use the pitch regularly
£8,307*
direct cost of restoring the pitch
August 2019
date of project completion
*These figures exclude the costs of management, monitoring and evaluation carried out in Iraq by Mosaic Middle East. They also exclude the UK office costs.