Bulgur Wheat Factory Nineveh SEED Project
This Bulgar Wheat factory has been fully restored and refitted. On the Nineveh Plain, this factory was destroyed by ISIS – it was one of many to meet the same fate in this previously industrious area.
September 2020
Date the project was completed
10 Young People
local Christian youths have gained employment
£7,335*
direct cost of the project
*These figures exclude the costs of management, monitoring and evaluation carried out in Iraq by Mosaic Middle East. They also exclude the UK office costs.
This factory has been completely restored thanks to the generosity of Mosaic Middle East supporters
Because of the devastation wrought by ISIS, the harvest in this area may be plentiful, but the factories are few. Where once there were 22 active Bulgur Wheat factories in the region, there are now only two.
This Bulgur Wheat factory is located in Teleskuf district, Nineveh Governorate, less than 8 miles north-east of Mosul. The town is famous for farming wheat and barley. The factory produced vast quantities of Bulgur to supply the local market before 2014.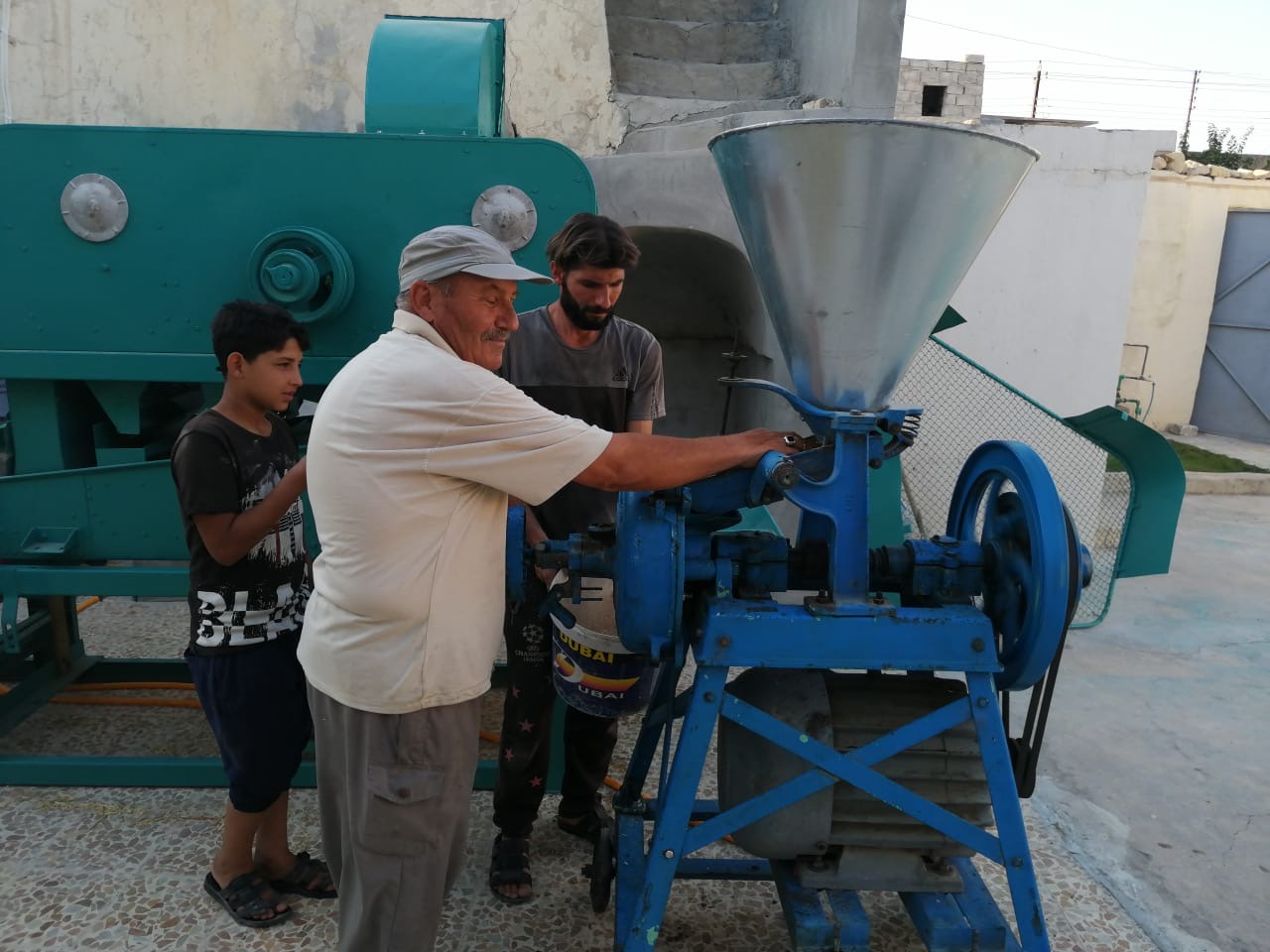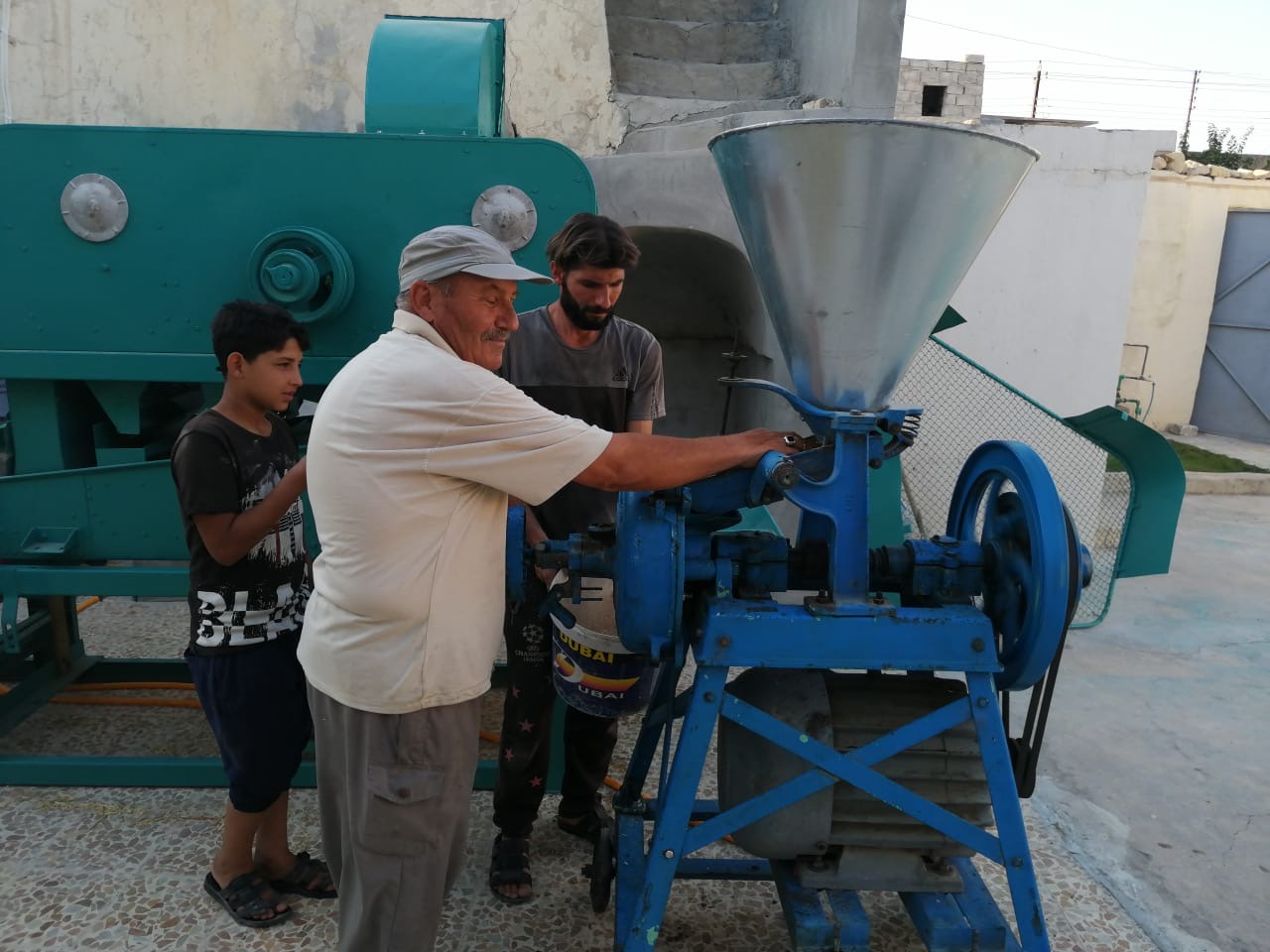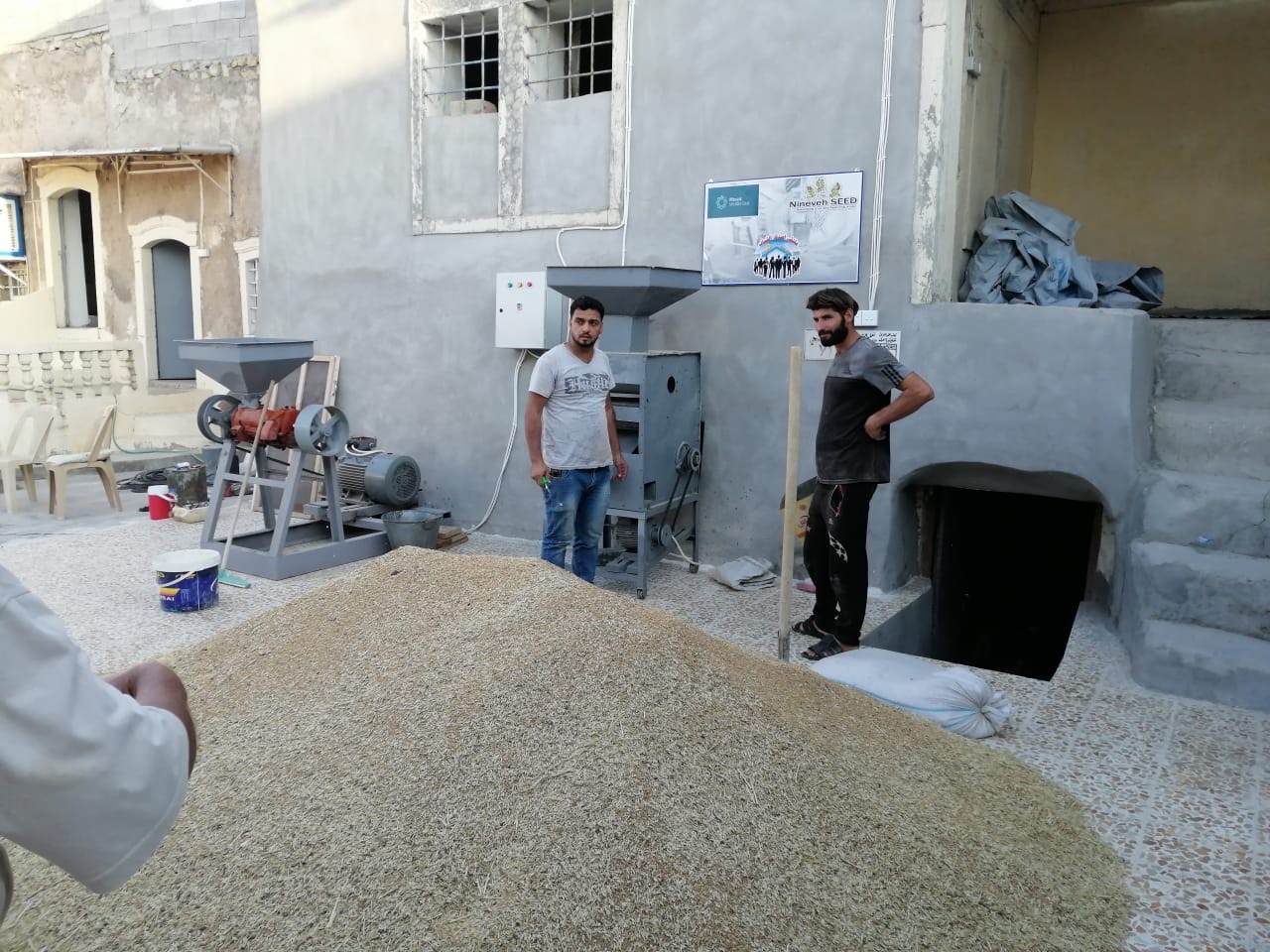 The Project
This project set out to restore a Bulgur Wheat processing factory located in the Teleskuf district, part of the Nineveh Governorate and less than 8 miles northeast of Mosul. Historically, the town is famous for farming wheat and barley. Before the ISIS invasion the factory produced huge quantities of Bulgur Wheat to supply the local market.
Our partner Friends of Youth Forum have provided close monitoring, with expert planning and scoping of the project from its inception. Together with Mosaic Middle East's project director, they have now successfully delivered the project, restoring and refitting the whole factory. The factory can now once again process wheat, employing 10 local Christian youth.
The business owner can now make a profit from his business, paying the staff salaries as well as providing for his own family. This in turn then enables them to not only run their current business but also look to their business development in the future. It has created 10 jobs for young people in the area and now contributes to the local economy, ultimately providing for displaced people to return.
Goals
Provide fresh Bulgur products for local people
The project will encourage IDPs to return
The project will provide job opportunity for unemployed youths
Support local small business to re-establish and sustain
£10 a month over a year will provide the seeds for one of our commercial greenhouse projects.
A gift towards the Nineveh SEED programme can create sustainable change for the people of northern Iraq.
Donate Now