December 10, 2021
Please Stand With Us
Advocacy
Bringing the voices of Iraq's minorities to the UK on this day of commemoration of the victims of genocide
Today, 9th December, marks the International Day of Commemoration and Dignity of the Victims of the Crime of Genocide and of the Prevention of this Crime. It is also the anniversary of the 
Genocide Convention
 adopted unanimously by the UN in 1948.
On this day of commemoration, I am writing to explain more about the work I do as Mosaic's Advocacy Executive to support some of Iraq's minorities impacted by persecution and sadly also genocide. Over 3,000 Yazidis and at least 1,000 Christian Iraqis are known to have been murdered. Up to 3 million Iraqis are displaced today and in addition to this, more than 1 million Christians have left Iraq since 2003.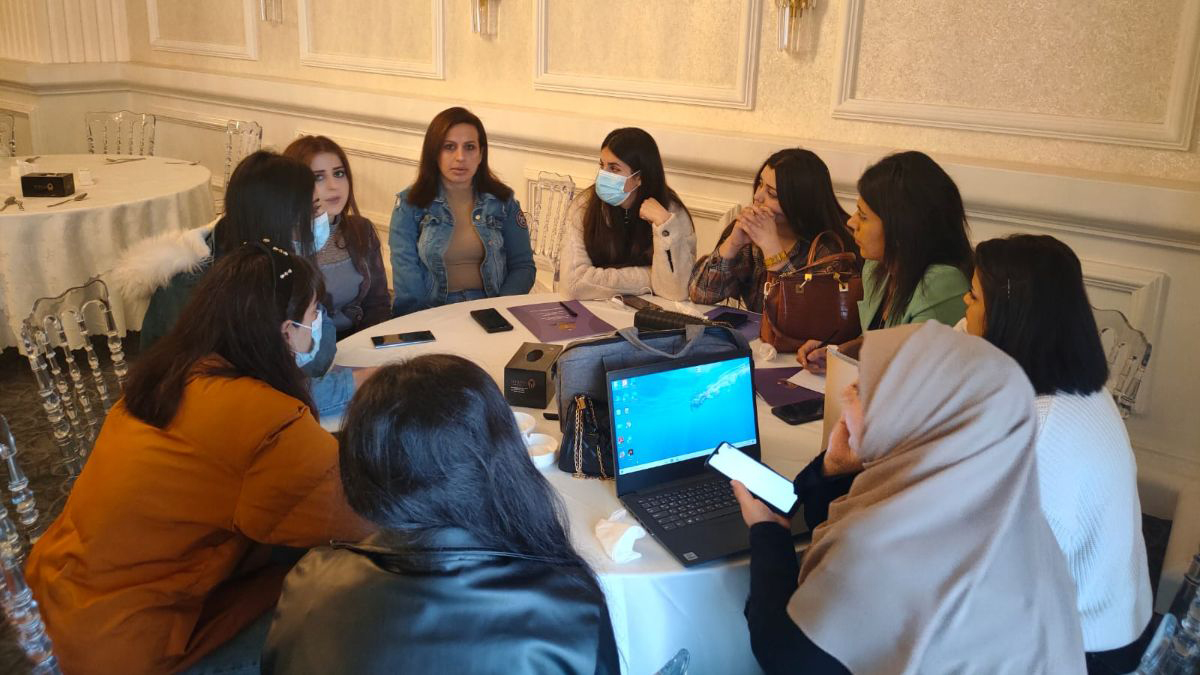 Alongside the need to bring members of ISIS to justice, there also should be recognition of the ways to prevent future atrocities through advocating for the needs of minorities. Whilst we at Mosaic Middle East are achieving remarkable success in assisting with job creation, there are areas we cannot change, and only governments can influence. Security is one of these. Last year's Mosaic Middle East Conference highlighted this issue and it remains critical that it is addressed.
Last month, following advocacy and presentations I had given, we were invited to a meeting with the Rt Hon Fiona Bruce MP, the UK Prime Minister's Special Envoy to provide a 'deep dive' into the current security issues and their impact on the continued persecution of Iraq's minorities. In Iraq today there is an absence of the rule of law; militia dominate the towns and villages of the Nineveh Plain and many other areas. There are over 30 different militia groups in Kirkuk alone. Policemen are murdered by both Iranian-backed militia and remnants of ISIS. Women are regularly raped.
We were able to bring the direct experiences of Iraq's minorities to the Special Envoy's attention, including testimony from Iraq working group partners at ACN, Search for Common Ground, Archbishop Nizar Semaan, Syriac Archbishop of Hadiab-Erbil, Rev'd Canon Faez Jirjees from St George's Church, Baghdad and Salah Ali, General Co-ordinator of the Iraq Religious Freedom Roundtable. All of these brave people advocate for their fellow Iraqis, at great personal risk to themselves.
Mosaic was also invited to the launch of the UK's Ministerial on Freedom of Religion and Belief (FoRB) to take place in 2022, where again we brought the needs of our Iraqis to the attention of parliamentarians.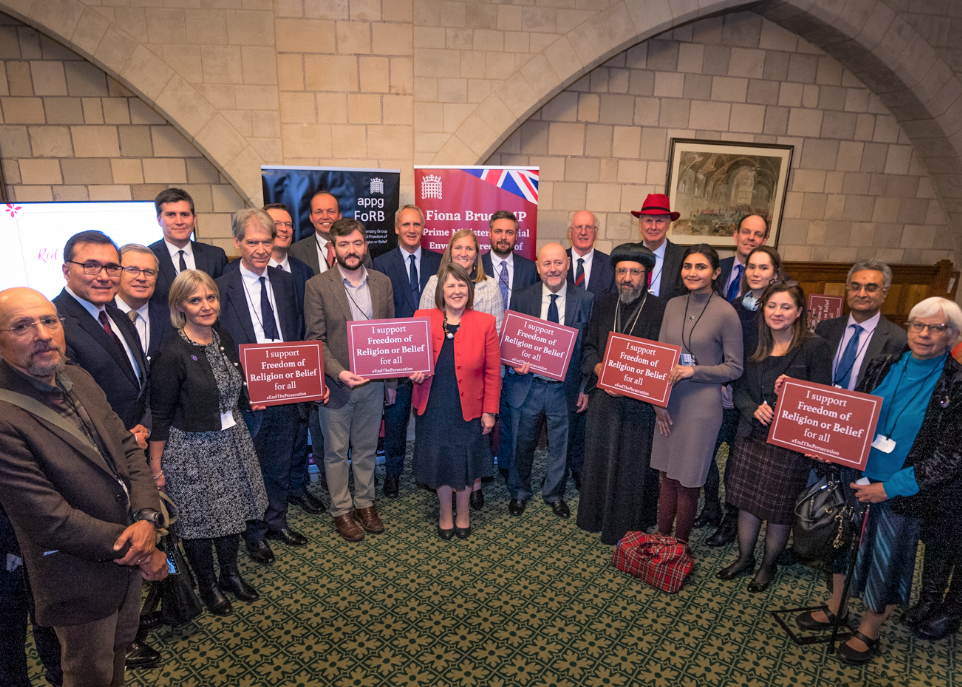 So, today as we mark the International Day of Commemoration and Dignity of the Victims of the Crime of Genocide and of prevention of this crime, how do we advocate for Iraq's beleaguered minorities and restore hope, help and healing?
 
1. A Listening Approach: the persecution has not happened in a vacuum. Minorities have been ignored for many years by their own government and its impact includes discrimination in access to jobs and education, as well as sexual violence for ethno-religious women in particular. Iraqi minorities do not have equality within their own constitution. We listen, report and share these facts.
 
2. Restoration: Our Nineveh SEED programme has significantly developed. We have now hosted the second conference for minorities in the Nineveh Plain. This year's conference entitled 'Minority Women after ISIS' has just taken place (5th-6th December) in Erbil. Twenty women from the Christian, Yazidi, Kakai, Shabak and Turkman minorities attended. Mosaic worked in close collaboration with the Kurdistan Regional Government (KRG) and UN Women to discuss and support livelihood creation and also specialist support on psycho-social needs to address the serious trauma many Iraqi women have experienced.
 
3. Prevention: As we commemorate today, Mosaic Middle East will continue to advocate with the UK and other governments to ensure the voices of minorities in Iraq are brought to their attention. This ongoing conversation includes the remarkable work of our partners including efforts to see improvements in the constitution to protect minorities in the future. We also hope to share soon on new calls to the UK PM to formally recognise the ISIS atrocities against the Yazidis, Christians and other religious minorities as genocide.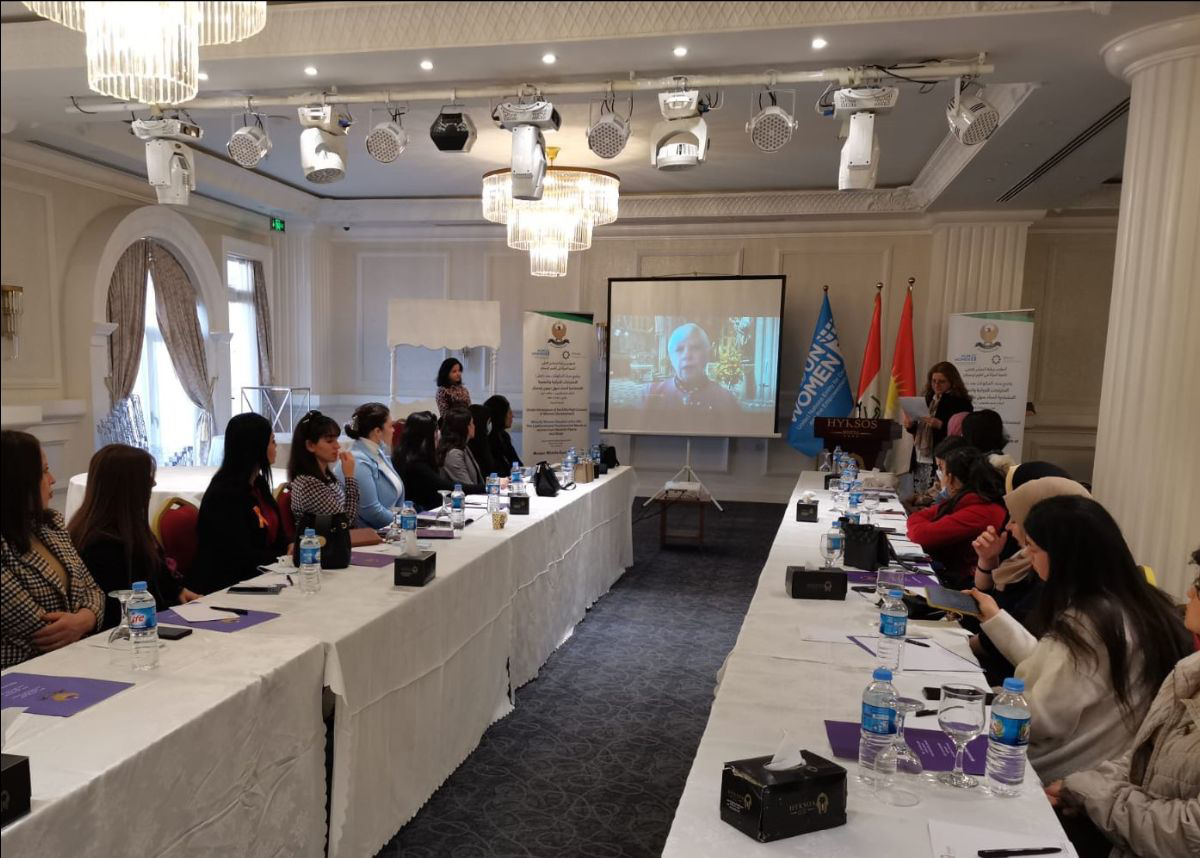 Comment on our 'Minority Women after ISIS' conference:
How can you help?
Without your help, none of this would be possible.
Please continue to pray for us and to share our updates with your friends.
A report by Abdulrahman on the excellent women's conference will be made available. Please let our office know if you would like a copy.
Please also share our latest Restore magazine, which will be posted out in mid-December. If you would like a copy of this or any other information, please contact
[email protected]
.
Thank you once again for your support.
Fiona Bunn
Advocacy and Projects Executive, Mosaic Middle East