December 24, 2021
Happy Christmas from Baghdad
St George's
Rev Canon Faez Jirjees sends his message to you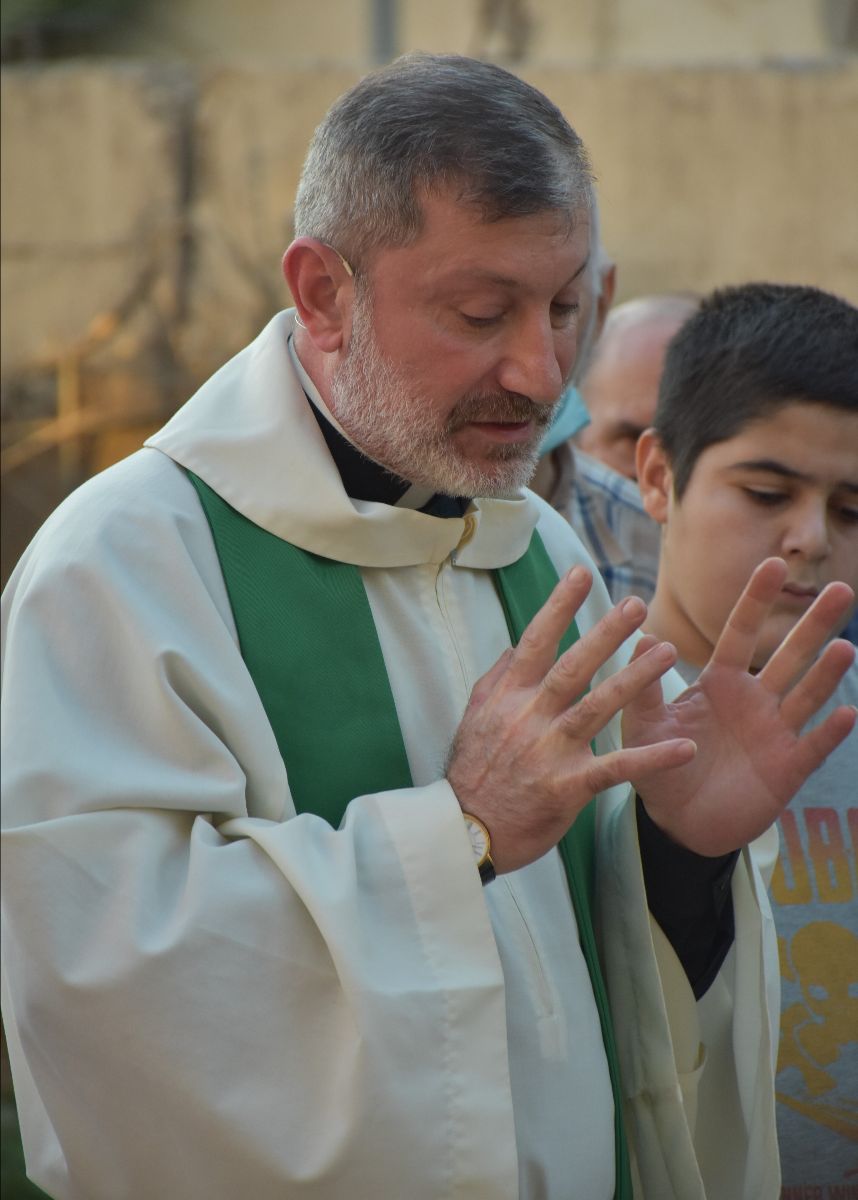 It is my pleasure as the Parish Priest for St. George's Anglican Church in Baghdad to send you Christmas blessings on behalf of the people of St. George's and to wish you a Happy Christmas. I ask God for the joy and hope of Christmas to come upon you; to fill the hearts of you all. May His peace which transcends all understanding guard your hearts and your minds in Christ Jesus.

As we are approaching the end of this year and welcoming the New Year, I hope the reader of this message will truly experience the words "You crown the year with your bounty. Your carts over-flow with abundance." May the protection of the Almighty God be upon you.

Christmas is a time of Good News for us at St George's. Throughout all the challenges we had in 2021, the power of Christ walked along beside us. Despite the pandemic, St. George's Clinic has continued to offer excellent free health care to all who come for help, regardless of their religion or ethnic background. On behalf of the clinic's staff I would like to send my deep appreciation to all the generous donors who helped to ensure that this humanitarian work continues.

May our Lord bless you and give you more of His grace. Your arms are truly open for people in desperate need; you are following the example of Christ, doing what he asked us to do, and reaching out to the poor. Your prayers and donations in 2021 were a source of blessing to people of Iraq as they continue to pass through a serious economic crisis. We are honoured to help our nation through the partnership with you and Mosaic Middle East.

The people of St. George's are praying for you and wishing you a very Happy Christmas and Happy New Year.
The Rev'd Canon Faez Jirjees
Christmas Appeal
Please consider whether you can support Iraqi Christian refugees this Christmas. There are may 'Impact Examples' on the Donate Page, which explain how gifts of different sizes can make all the difference  Thank you so much for your support.
Donate Here