April 18, 2022
Celebrating with Chicks this Easter
Nineveh SEED
A very warm hello and Happy Easter from the whole team at Mosaic Middle East.
Chicks and Easter go together – the chicks and eggs of Easter celebrations being symbolic of new life and hope through Jesus Christ.
For Northern Iraq, we believe the same – that the chicks now being raised on the 4 farms completed so far through our Nineveh SEED programme represent a hope and future for these people. We are celebrating chicken farm projects this week and more good news for Iraqis in the Nineveh plain  —that a further 4 chicken farms will be restored in 2022!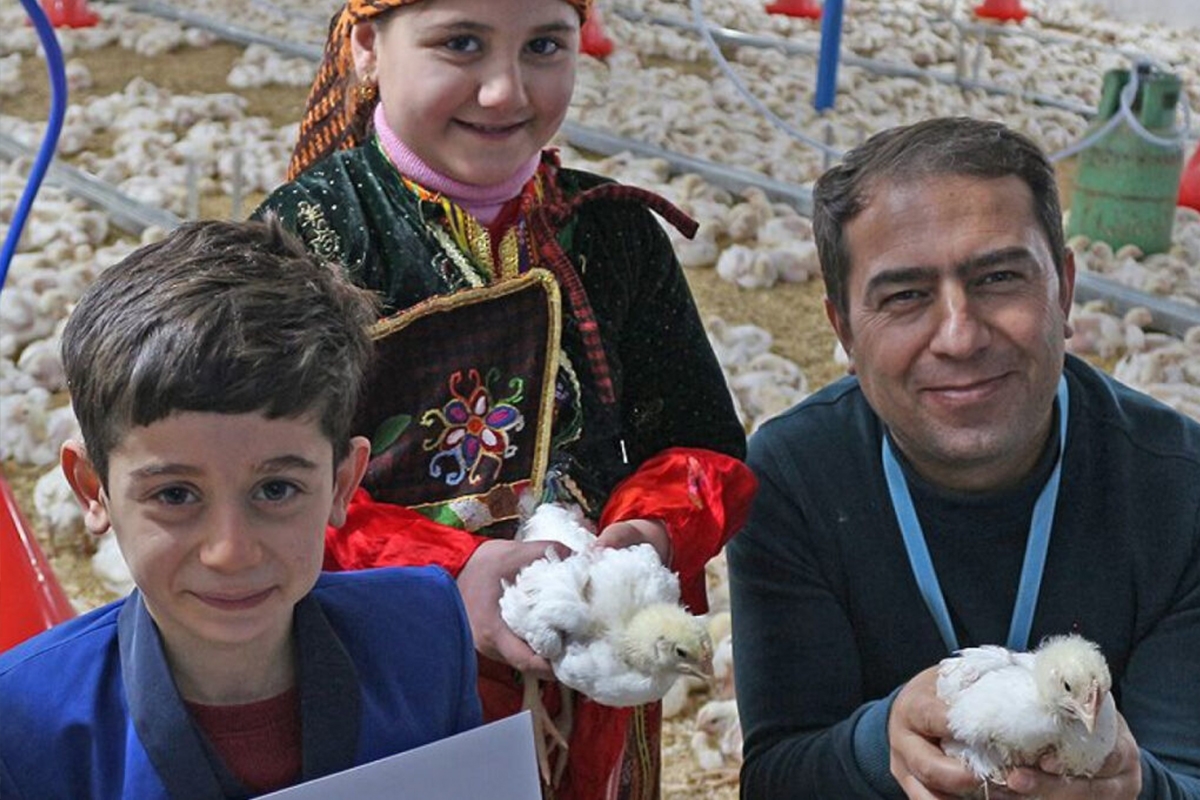 Raed's Chicken Farm
Did you see the first farm we transformed for proprietor Raed, back in 2019?
This Nineveh SEED project became the largest chicken farm in the region, with over 9,000 chickens. It was funded by a partnership between Mosaic Middle East and FRRME America. It helped the local economy and transformed the circumstances of Raed, the Chicken Farmer and his family. He told us:
"As an old chicken farmer I fully intended to leave. I had no hope here, my whole work was over. But when Mosaic came they gave me hope." Discover
Raed's farm and the restoration project
.
Salah's Chicken Farm
This project completed in late 2021 was the fourth such project to restore a chicken farm in Qaraqosh, located in the Hamdinaya district of Northern Iraq, a mostly Christian village. This restored farm has provided 18 jobs to local people. It adds to the local economy providing employment and produce, ultimately helping people to return and rebuild their life here.
Find out more on Salah's project
.
Two Major Chicken Farm Projects in 2022 Through Nineveh SEED
The first project combines a chicken farm with a vineyard producing grapes. It's planned for 2022 and based in the Qaraqosh region of the Nineveh Plain. It will help 8 people directly through restoring their ability to work on the farm and produce again. Indirectly it will help 15 or more people, as well as the wider community.
 
The second project will restore 3 further chicken farms in the Qaraqosh area. It will provide employment opportunities for 20 people directly, and benefit over 300 people indirectly through the local area.
 
We're excited to bring you news of both projects, which ultimately help restore the economy of the area, give people more reasons to return and the current residents hope and a future in these towns and villages destroyed by ISIS.  Watch this space.