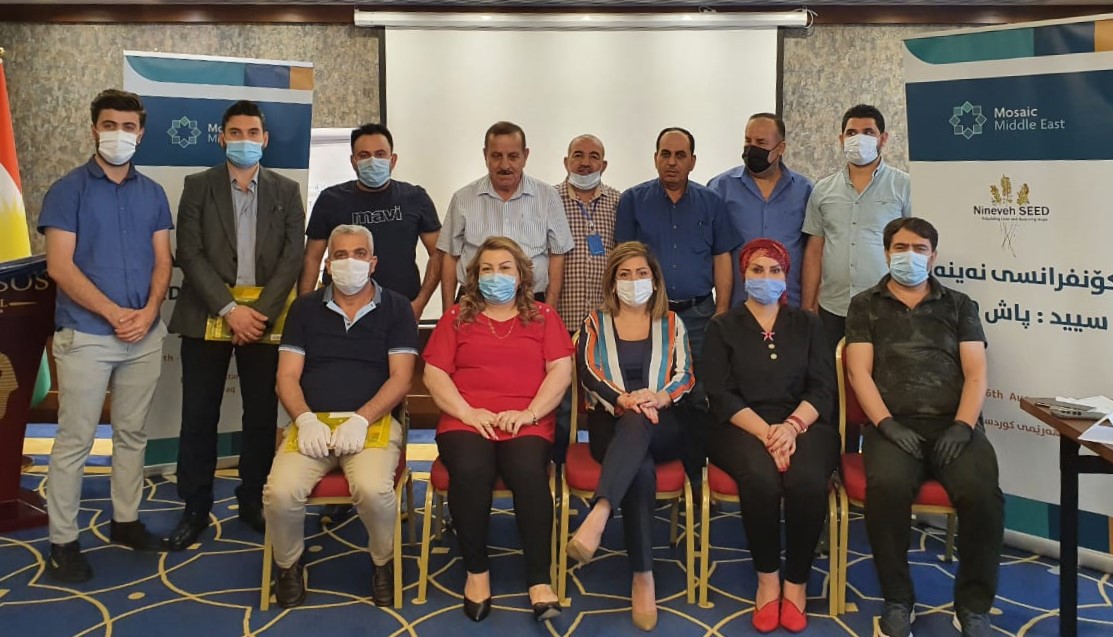 A Mosaic Middle East intervention took place on 15 and 16 August 2020, in Erbil, northern Iraq.
It brought together twenty representatives; people of different ethno-religious backgrounds from across the Nineveh Plain and Sinjar. Many of these were programme leaders, beneficiaries of the scheme in the past year and partners on the ground.
The purpose was to reflect on the impact of the existing Nineveh SEED programme and how it can have a wider and sustainable impact.
Full Conference Report
Discover the Conference, meet the contributors
The full, beautifully presented, report is now available to download.