This week the plight of Christians in northern Iraq demands our attention as a letter on their desperate situation was sent to the UK government. Back in August this year, we covered the
dramatic appeal
from the Iraqi Prime Minister, Mustafa Al-Kadhimi calling for the return of Iraqi Christians who have fled their homeland. Between 17,000 to 37,000 of the 120,000 Internally Displaced People (IDPs) have returned to the predominantly Christian Nineveh Plain. However, without security, jobs and hope, many Christians have said they cannot return to their homes.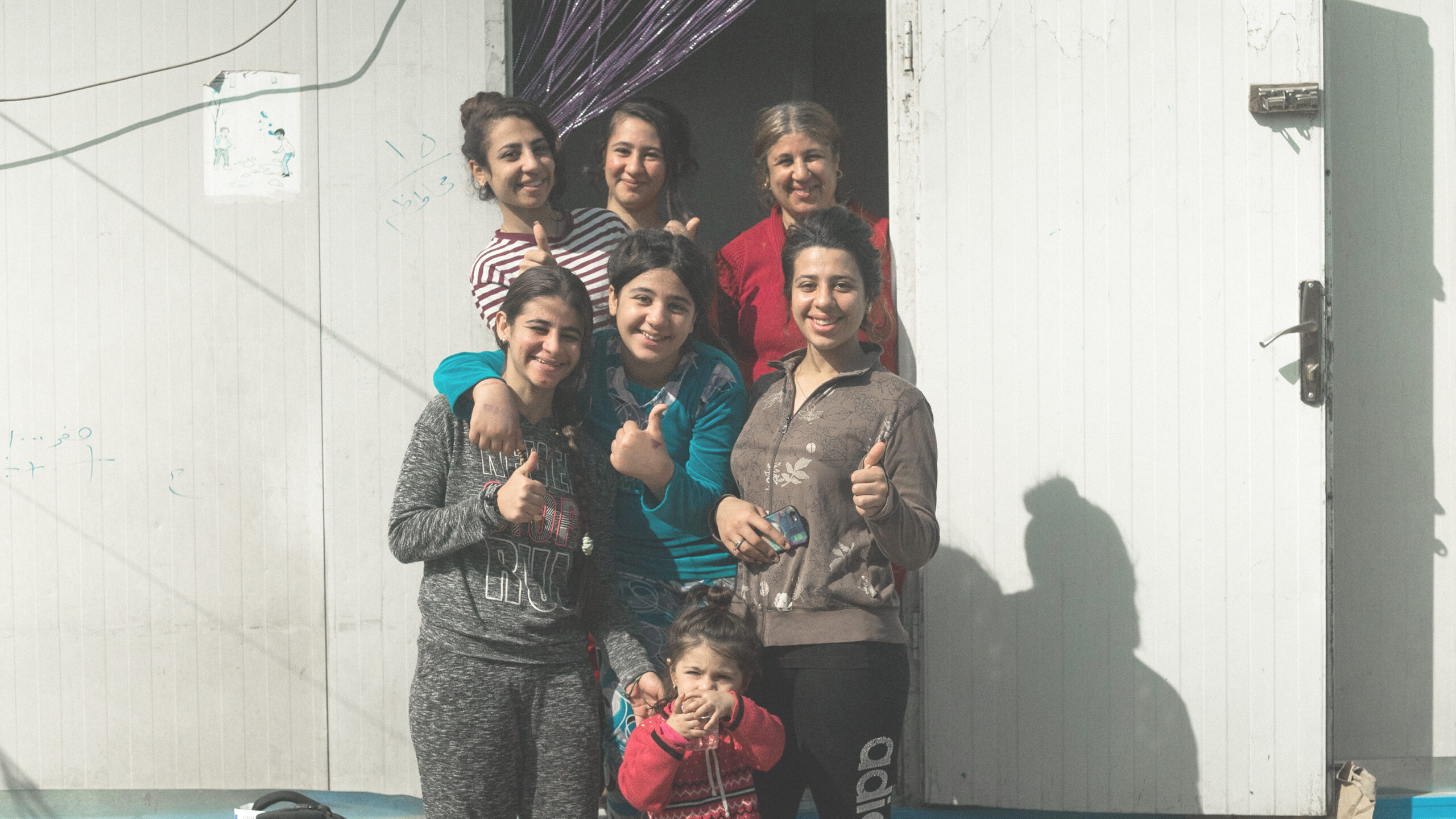 We spoke to Jasmine this week, a young Christian who lives in the Virgin Mary Refugee Camp in Baghdad. She shared the heartbreaking situation her family are facing right now, along with thousands of other Iraqi Chrisians. Jasmine had lived in the Christian village of Karamles in northern Iraq before the terror of ISIS 6 years ago forced her and her family to leave.
"2020 is a year of poverty; curfew didn't allow even aid to arrive to the camp. Also it was not allowed for any stranger to visit the camp and offer aid… Our hopes are just to live peacefully; we're tired of living in a caravan where there is no privacy. I think the world sees us as aid dependents, but we are not, We just don't have opportunities to make our own living. So, my message to the people in the UK is to help us to have better circumstances".
Well, we listened, and we are taking action to help. We are working to get practical help to those who remain in the Virgin Mary Refugee Camp, but we know that the long-term solution will require urgent action by the Iraqi government. That is why our advocacy work is central to Mosaic Middle East. As part of our membership of the UK Freedom of Religion and Belief Forum, we have sent a letter today to the Rt Hon Dominic Raab, Secretary of State to the Foreign Commonwealth Development Office, asking what steps, if any, the British Government are taking to hold the Iraqi government to account. We are delighted to say that 17 organisations have endorsed this action by signing the letter, including the Evangelical Alliance, Aid to the Church in Need, CSW, Release International, Yazda and Open Doors UK & Ireland.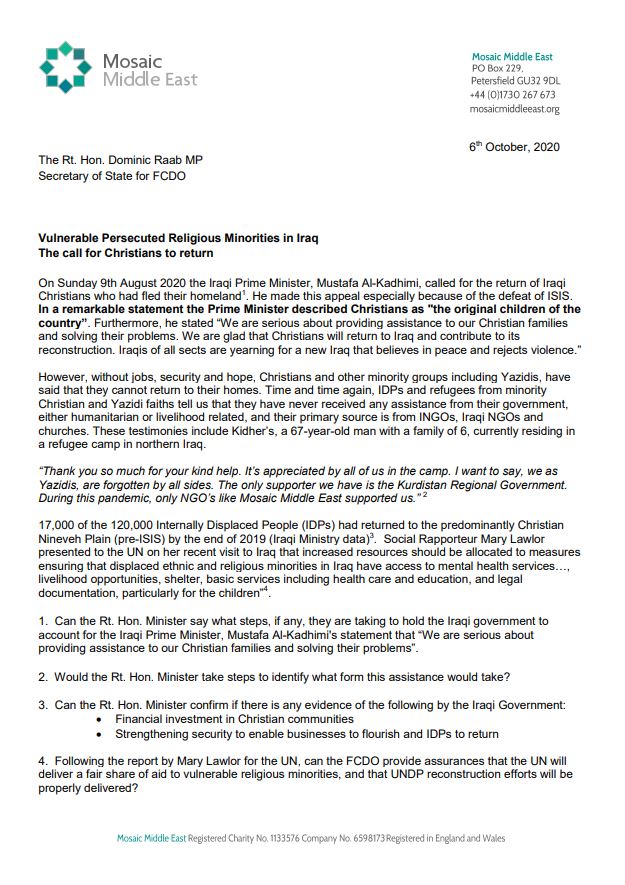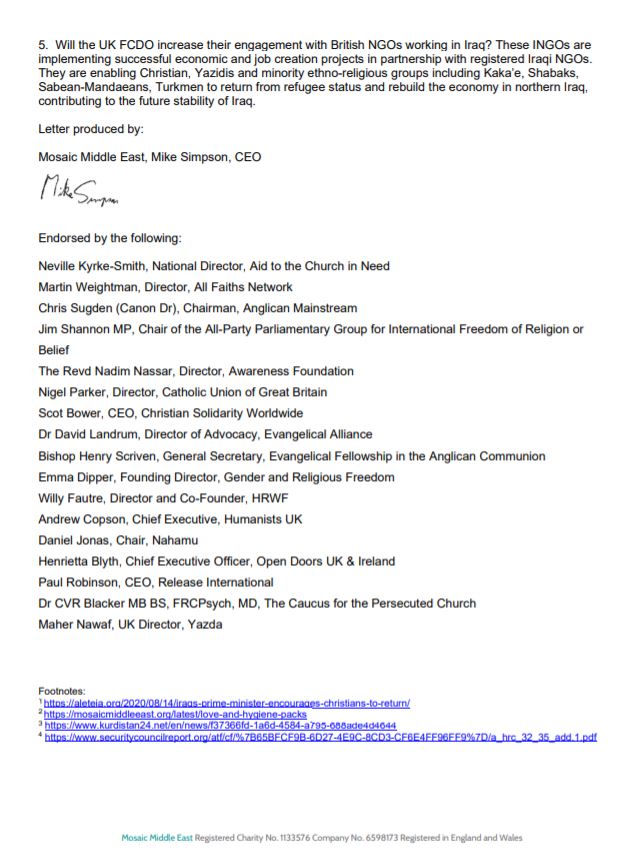 Since 2003 over 1 million Christians have fled Iraq, reducing the size of the Christian population by nearly 80%. By working together with other influential organisations who care deeply for the plight of the Christians and other minorities in Iraq, Mosaic Middle East hope and pray that our government will not only listen to the plight of those who remain, but also rise to the challenge of supporting them by speaking up.
Please pray this week that the letter is well received.
For favour and action by those in the UK Government to speak up.
The online prayer space on our new website has a featured prayer about this issue.
Pray we are able to practical help to those who remain in the Virgin Mary Refugee Camp.
We totally rely upon donations to run our relief and advocacy work. Please help only if you can.
I'm available to answer any advocacy questions our donors and supporters may have,
[email protected]
Thank you,
Fiona Bunn
Advocacy and Projects Executive