Please Support the St. George's Appeal
Help St. George's in offering food and medical aid and support to the poorest in Baghdad
Donate Now
"Offering humanitarian aid shows people God's love..."
Rev'd Canon Faiz Jirjees MBE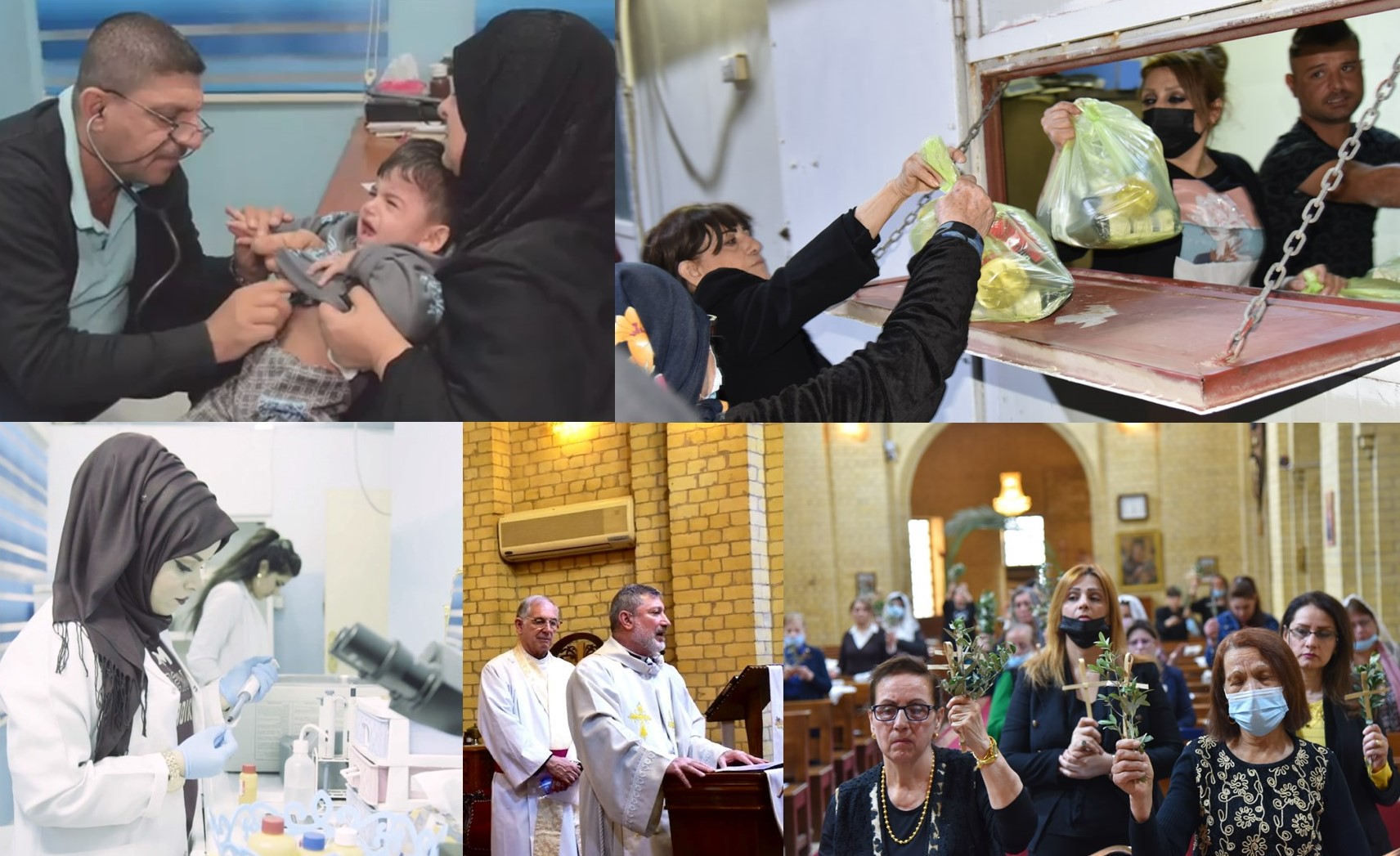 Christians and other minority groups are disadvantaged and discriminated against in Iraq. They struggle to provide for their families and are unable to earn a stable income. Recent food and medical price rises have compounded the situation and now many families rely on St. George's Church to meet their basic needs.
St. George's Church in Baghdad provides food parcels and free medical care to the most vulnerable at their time of need. Please support St. George's today.
Together we can help the most vulnerable by offering:
Food
Food bags to feed the poorest families
Free Medical Care
Free medical treatment for the most vulnerable and poorest in Baghdad. St. George's Medical Clinic treats over 18.5K medical cases a year.
Church Support
Rev'd Faiz and his team of volunteers reach out to others in the congregation and in the local community. Through activities and schooling for the children, a library and a Women's group.
Your donations can offer hope, help and healing
£32 could provide food relief for a family, like Jan and her disabled son Joseph, for a month
£64 could provide vital medical treatment for 10 patients who can't afford to pay
£216 could run their Medical Centre for a day to ensure the poorest get treatment
Mosaic Meal
Why not host a Mosaic Meal and raise funds to support the work of St. George's.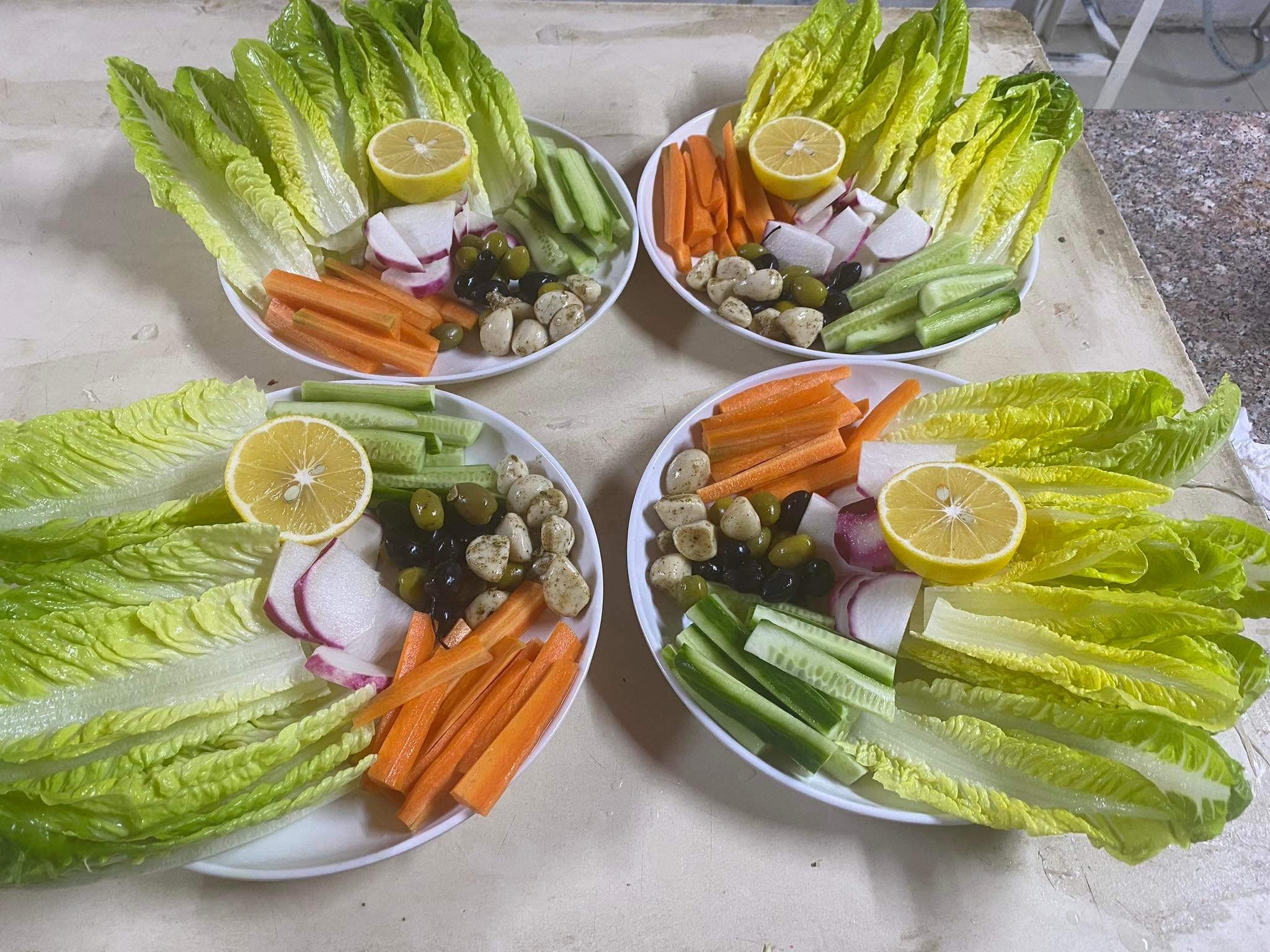 Simply invite your church, friends or colleagues to a meal, where they can bring a dish to share and make a donation too. As you're the host, the meal can be as simple or as authentically middle eastern as you wish. We've also created a poster and invitation templates that you could use.
Easy meal ideals could include a
hearty lentil soup
with flatbreads. Or a platter of middle eastern bites like: hummus, olives, falafels, stuffed vine leaves, tasty nibbles in filo pastry, lamb kebabs, pizza slices, salads and a nice tipple of choice.
However if you're feeling adventurous, why not try some traditional Iraqi recipes from Philip Juma. (Philip runs Juma Kitchen in Borough Market and writes a regular food column for The Evening Standard.)
Download Mosaic Meal Poster
Download Mosaic Meal Invitations